Posts from December 2016
20
Dec 16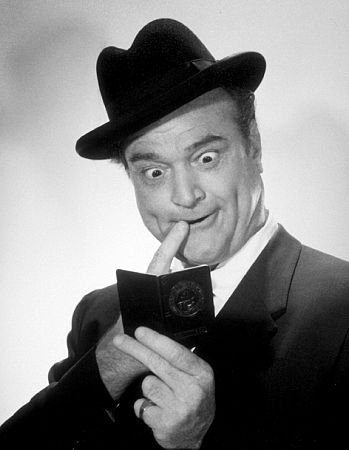 "Hi I am Red Skelton, exceptionally annoying star of the 40's and 50's – trust me there was no comic turn I could flatten, or subtle humour I couldn't mug into submission. Named Red due to my bright red hair often showcased in the black and white films I starred in. Trust me, I was terrible, just watch me in Neptune's Daughter, or any number of comic MGM musicals I was shoehorned into to ostensibly make funny, but actually made the subbest of par. I can but have dreamt of being in a film nominated for the Freaky Trigger films of the year, partially because I was rarely in a good film, but mostly because I would have loved to have lived so long to see 2016. How are the jet packs?"
It worked so well last year, so what the hey, let's spin the bottle on another Freaky Trigger movie poll. If we learnt anything last year its that the block vote of everyone who sees Pixar films will out. I wonder if everyone rushed out to see Finding Dory though or if something else has filled that hole? Batman vs Superman perhaps (hmmm).
The rules are the same as all of the other FT polls. Vote for UP TO 20 titles IN ORDER and send your vote to ftfilmpoll AT gmail DOT com. As long as the film was properly released in cinemas (VOD / Multi-Platform) 2016 in the UK it will be counted. I might tap you up for a write up or some words if your choice makes the list, so consider your responses. And if you only saw five films this year and still want to vote for Suicide Squad then do so.
I think it has been an interesting year for movies, and I'll have no trouble identifying twenty great films, and there are loads I am catching up with over the next fortnight, as should you! Its better than Turkey with the family. Feel free also to use the comments to query methodology, remind people of a film that came out in January, question every aspect of this project… Votes will close on 11.59pm GMT on 5th January 2016 (to all a little catchup…)
So remember:
– The order of your top 20 is important! Your #1 will be allocated more points than #20.
– If you can't think of 20 films then 10 or 14 or 1 is just fine.
And see you for the rundown in January.
*Cos to qualify at lest two people have to nominate it.
15
Dec 16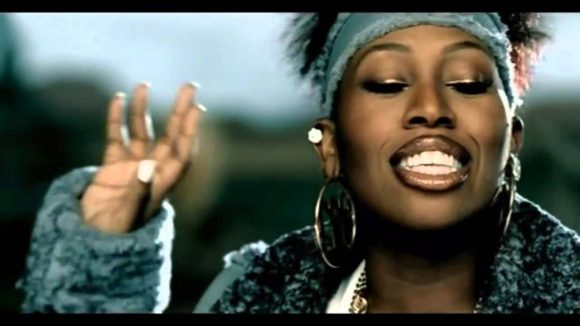 "Hello readers! It's me, last year's winner, Missy Elliott! Although 2016 has been an eventful year, I definitely hadn't forgotten about my triumphant song at all. Definitely not. And neither had the good folk at Freaky Trigger forgotten about this year's poll until yesterday! Submissions are now OPEN so get voting…"
Cheers Missy. Here's the shiz:
Email up to 20 of your favourite tracks of 2016 to poptimistspoll2010@gmail.com by 23.59pm GMT on 31st December 2016.
– You don't have to send 20 tracks – 10, 5 or just 1 is fine.
– Tracks should be in order – your #1 song will get more points than your #20 (if you really can't put them in order, I'll do it for you randomly!)
– Release date should be this year, but realistically I'm not going to check. If one of your picks appeared in last year's poll, I'll ask you for another one.
If you really have no idea what happened in pop music this year, there's still plenty of time to have a listen to everyone's best-of lists and see if anything floats your boat. If you've already made one, why not plug it in the comments?
9
Dec 16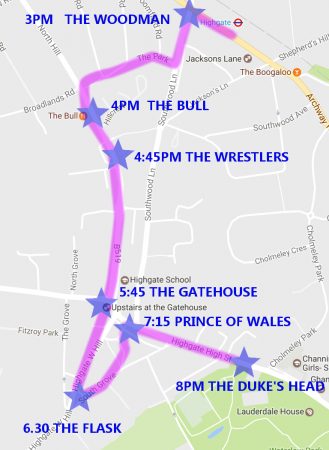 Hurrah – the Pub Crawl is now old enough to join the Army!
To celebrate this milestone I thought on the 29th December this year we should go on a route which several milestones can be seen, and also have a metaphorical expeditionary force, a force for good of course. Good cheer. And considering sixteen years of this pub crawl, I have decided this year to be a little selfish and do one quite near to my house. And also a selection of rather decent fake country pubs rather close in. So I present you a self-indulgent Highgate pubcrawl.
Starting at the Woodman next door to Highgate Tube (high entrance) at 3pm we take a scenic walk to Highgate Village ending at the lovely Duke's Head. Route below the cut:
»
More