1
Dec 17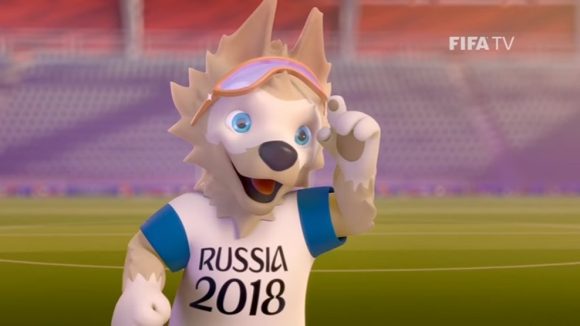 Bozhe moi! IT'S BACK! The draw for the Football World Cup was made today, and so, for the fourth time, we're delighted to host the POP WORLD CUP.
The point of this post is very simple. If you want to be a manager in the Pop World Cup, put your name in the comments and pick a specific team (first come first served) or ask us to choose a random one.
More clarification? But of course!
What is the Pop World Cup? It's a music competition involving the 32 countries in the "real" World Cup vying to see who is the best at pop music. It will take place starting in February next year, before the football World Cup starts.
What does being a manager involve? It involves taking on one of the countries and finding pop music from it. Your tracks are pitted against tracks from other nations, and people vote on which they like best. Just as in the football World Cup, the idea is to progress to the final (and win it). You'll be expected to find at least 3 tracks and at most 7. The Pop World Cup has very different outcomes from the football World Cup, as proven by the fact that England actually won it last time.
What are the 32 qualifying nations I can pick from? Ones in italics are taken:
Group A Russia, Saudi Arabia, Egypt, Uruguay
Group B Portugal, Spain, Morocco, Iran
Group C France, Australia, Peru, Denmark
Group D Argentina, Iceland, Croatia, Nigeria
Group E Brazil, Switzerland, Costa Rica, Serbia
Group F Germany, Mexico, Sweden, South Korea
Group G Belgium, Panama, Tunisia, England
Group H Poland, Senegal, Colombia, Japan
If you took part in a previous Pop World Cup please don't pick a team you previously managed.
Are there any new rules? I've not totally finalised this years POP FOOTBALL CODE but this PWC is likely to be fairly close to the last one, i.e. only 2010s tracks will be eligible. The only new rule is that tracks will need to be on Spotify OR YouTube to qualify.
1. We're shortening the "Group Stage" so it doesn't drag on, and we're simplifying the scoring.
2. It'll be easier to vote and comment via Facebook, Twitter etc.
3. YouTube links are fine – you don't need to find MP3s.
4. Only 2010s tracks will be eligible – so this will represent current music.
This will mean less hassle and more fun for managers and listeners alike (I hope!).
Over to you – if you want to join in, put your name in the comments, either with a country, or asking for a random draw. We'll put up the final managers' list on Freaky Trigger once we've got enough people, and allot the random countries.
LET THE POP BEGIN.
Comments
«
1
2
All
«
1
2
All
Add your comment
Top of page