31
Mar 14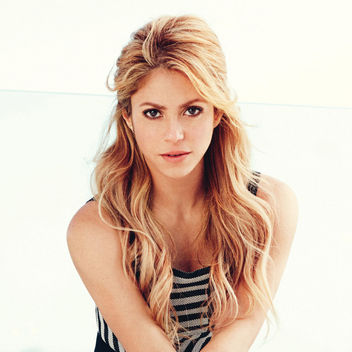 Welcome to the final Group C match. Let's see how things stand.
This group is a 3-way scrap. Japan (managed by Patrick St Michel) sit precariously on top with 4 points and a strong %-point difference. Cote D'Ivoire (managed by Garry) also have 4 points, and after their win in the second game Greece (managed by Billy Dods) have 3. All of these will go through with a win, and Japan or Cote D'Ivoire will be safe with second place. Meanwhile, Colombia have 1 point, and would only go through with an outrageously unlikely scoreline and combination of results. Though in the Results section below, you'll see that Pop World Cup miracles do happen…
JAPAN: Kyary Pamyu Pamyu – "Ninja Re Bang Bang"
"Japan isn't going to panic yet, and the squad plans to continue to try to have fun out on the pitch. But this match, the good times are focused on getting to the net. 'Ninja Re Bang Bang' is lithe but with purpose, flashes of aggression (swords!) in tow. And its the people's favorite strategy – this is the most downloaded Japanese song of 2013."
COTE D'IVOIRE: Toosh Impek – "Bougez La"
"It's do-or-die but we are determined to continue playing with energy and exuberance right until the final whistle. While coup decale or zouk might serve our purposes, we've instead gone for shock selections from the Abidjan Hip-Hop League. It might normally be a hotbed of defensive muscle and niggling fouls but quicksilver attacking duo Toosh Impek turn on the flair while Biggy Boss provides a late runs into the box. The team is anchored by typically effervescent beats and… err… a man in a hat."
GREECE: Tareq ft.Marietta Fafouti – "Cin Cin"
"Competition for the final round was tight with several strong contenders. For this match I've opted for two up front. Eschewing their usual styles of nu-disco and folk-pop respectively, Tareq and Marietta Fafouti update the unfashionable Eurovision formation to addictive effect. The result is as sweet as baklava and just as sticky, a real earworm of a track."
COLOMBIA: Shakira – "Empire"
"Colombia's management finally brings out the big guns as Shakira arrives on the field several weeks after being paged. She cites obligations with her new album and family for the delay. (She also mentions that she no longer owns a pager.)"
THE POLL:
C3: Which TWO tracks do you pick?
JAPAN: Kyary Pamyu Pamyu 67%

COTE D'IVOIRE: Toosh Impek 50%

COLOMBIA: Shakira 50%

GREECE: Tareq ft Marietta Fafouti 21%

Total Voters: 66

Poll closes: 7 Apr 2014 @ 13:00

Loading ...



RESULTS: It's perhaps the biggest shock in Pop World Cup history as CROATIA pull off the miracle result they needed and join CAMEROON as Group A qualifiers, sending hosts Brazil crashing out. Croatia took the 3 points by a single vote over Cameroon, who top the group anyhow. Mexico get the first point of their campaign, a consolation. Brazil's 0 points was the nightmare result for them, and fingers are pointing at the team doctor's sensimilla regime. Thanks to Matt DC and Steve M for the excellent tracks they provided, and well done Chris and intothefireuk for making it to the knockout stages. We'll see them again after Easter. Final Standings: 1. Cameroon – 7.5 points. 2. Croatia – 5 points. 3. Brazil – 4.5 points. 4. Mexico – 1 point.

Comments

Add your comment

Top of page

Related Posts

About the Author

Tom invented Freaky Trigger on a bus journey in the mid-90s. A page about what he's up to can be found

here

Featured Posts