Gamification
27
Feb 13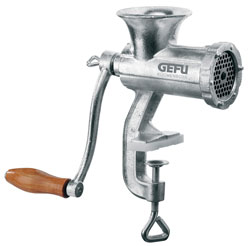 1. Take a large number of individual tracks.
2. Put the first 64 into a playlist.
3. Shuffle.
4. Play (no skipping allowed).
5. After two tracks, decide – as quickly as you can – which of the two you want to hear again.
6. Delete the other.
7. Repeat until playlist is over. You will have 32 tracks left.
8. Shuffle again.
9. Play (no skipping allowed).
10. Using the process outlined in 5-7, go through the playlist until you have 16 tracks.
11. Add another 48 tracks to the playlist.
12. Repeat steps from 3.
This is – mostly – how I've been listening to music for the last month or so.
»
More