Posts from 15th January 2009
15
Jan 09
Yes, yes I know. Its a Robert De Niro film. Its a Robert De Niro COMEDY. Its a Robert De Niro comedy which has a stultifying nondescript title, and turns out to be that most toothless of comedies, the Hollywood Insider Satire. It is all of that and it had this as a poster. Look its the hilarious concept of Bob De Niro IN FLIP-FLOPS.
You know what's most offensive about What Just Happened? I can just about accept that Paper Planes by M.I.A. is only in the trailer for Pineapple Express, it doesn't really matter that its not in the film. But Robert De Niro never turns up in What Just Happened in a beige cotton suit, walking a dog in flip-flops.He wears flip-flops in a dark casual suit in one tiny scene, without the dog and certainly not in a Hawaiian shirt of any description. I can't say if this particular melange of appropriate hilariousness would have made the film any funnier. But if this is the level of fun the poster is trying to express, you'd think they would put it in the film itself.
»
More
Delightful nonsense — that's the standard way to write off this song, and at FT we find nothing wrong with that. Indeed some would say there is no higher accolade. However as any illuminati or discordianista will tell you, the best place to hide the TRUTH is in PLAIN SIGHT (and on national television if you can) where people will assume it is nonsense. Ahhhhh!
"Bring home a dime, Make mine a 99"
No. It IS total nonsense. Awesome. It's also the KLF's last new single proper — although with the KLF, this is a blurry-line to define as the song is material recycled from not just other artists but also previous KLF productions. After this they did re-release a version of 3AM eternal with Extreme Noise Terror, performed with ENT at the Brits, and that was (sort of) that. (Full and proper details in William Shaw's Select article from July 1992.)
Here's THAT ToTP performance (via ToTP2 sadly):
http://uk.youtube.com/watch?v=F0EsFv1M8lM
Tammy bless her. But It was all about the ice-cream van, first seen with my personal favourite It's Grim Up North (only no 81 in out top 100), and the dancing ice-cream cones with mickey-mouse gloves (for it is THEY). Isn't it? Read nothing more into it.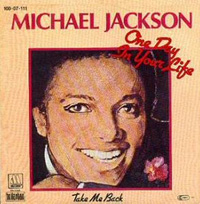 For a fortunate few acts – The Beatles, ABBA, Westlife – the UK #1 lists offer a fair representation of a full career arc. For many others the public at least have the decency to pick a highlight. For some, their one or two Number Ones come too early or too late to show an act's full range. But only in the case of Michael Jackson do British record-buyers simultaneously gift an artist with a large haul of #1s and miss out most of what made him a superstar. If you showed the average pop fan a list of Jackson singles and said "Pick the chart-toppers" I suspect they'd get things spectacularly wrong.
»
More