12
May 14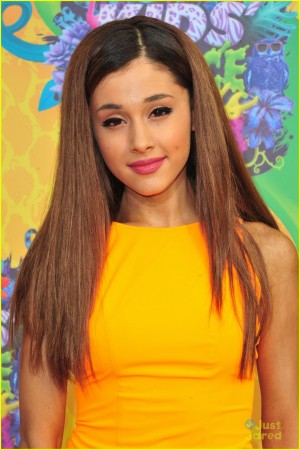 Two heavily fancied pop nations up against each other in the final second round game of the Pop World Cup. South Korea topped Group H with the highest score of any country (8 points). USA took 6 points as runner-up in Group G. Iain Mew and The Lex are the respective managers, and the winner plays Iran or Switzerland. Meanwhile, Ghana set up a quarter-final clash with Nigeria by beating Algeria in their second-round game.
R16 8: South Korea v USA - Which Do You Pick?
SOUTH KOREA: f(x) 67%

USA: Ariana Grande 33%

Total Voters: 69

Poll closes: 17 May 2014 @ 15:00

Loading ...

This game ends on Friday! Click below the cut for tracks, and a farewell to Algeria…


SOUTH KOREA: f(x) – "Airplane"

"We turn to a track from one of last year's finest albums, and definitely the finest one to be packaged to look like a pink VHS tape. f(x) play a slower building game here than some of our other players, but I'm hoping that their style when they go for goal proves a winning formula."

USA: Ariana Grande – "Piano"

"A manifesto for pop."

SO FAREWELL THEN…: Algeria, whose slow start in Group H belied their strength in depth. They battled back from that initial 0 points to do well in both their other group games and reach the knockouts for (I believe!) the first time. Ultimately Katherine St Asaph's side fell to the Ghanaians. Famous for their patient play, Algeria's most popular track with the fans was the seven-minute "Ghir hiya mankhalihache" by Cheb Hassen, so let's see that again. Thanks Katherine!
Comments
Add your comment
Top of page
Related Posts

About the Author

Tom invented Freaky Trigger on a bus journey in the mid-90s. A page about what he's up to can be found

here

Featured Posts