23
Apr 14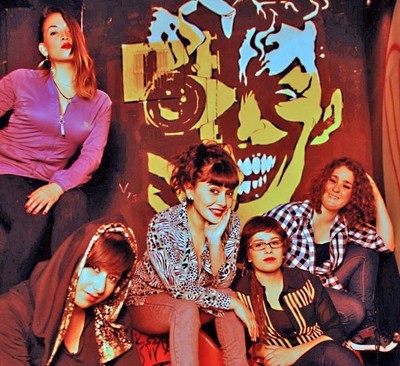 Welcome to the knockout stages of the Pop World Cup. At this point, the rules are very simple indeed. Two tracks, vote for the one you like best. Here we have Chris' Cameroon, who topped Group A with 7.5 points, against lartsaegis' Chile side, runners-up in Group B with 5.


CAMEROON: Numerica – "Vas-y Moto"
Why is Numerica wearing a military uniform to Douala's hottest club? How did he use some rather persistent AutoTune to make himself sound like a cartoon bear? And where did that one lady get her pink bowtie?
CHILE: Amanitas – "Loft De Benni"
"Being opposite of Cameroon, one of the best teams in the PWC, makes us feel like we've still got a lot to prove in the hearts of the public. Coming into the knockouts by the skin of our bared teeth, I had a surplus of pitch candidates, a camellia in my blazer's buttonhole, and three directives: shift the gender ratio, thin the herd, and make sure that there are no fundamentally weak links, just differently designed ones in terms of play style. Chile has made me fortunate as a music fan. With the full female five-tet Amanitas, I play a first ballot favorite, and hope you do too. With them I'm prepared to play each match as if it's my last (even if it is), to go with it, go with it, and just jam. This track and its protagonist, Beni, reminds me of the drive and energy that Jamiroquai's Cosmic Girl or Love Foolosophy have as a muse, but I think she's sleeker, more fit, more wily. I think they're a natural pair: "She carries sweetly infectious magic formulas…" Beni is the spirit of the band, living in song, where incoherency works joined to creativity by both reason and force."
R16 1: Cameroon v Chile - Which Do You Pick?
CHILE: Amanitas 55%

CAMEROON: Numerica 45%

Total Voters: 49

Poll closes: 28 Apr 2014 @ 13:00

Loading ...

RESULTS: There are no results! But please do still go and vote in the final Group H match, which is ongoing until Friday.
Comments
Add your comment
Top of page
Related Posts

About the Author

Tom invented Freaky Trigger on a bus journey in the mid-90s. A page about what he's up to can be found

here

Featured Posts