6
Mar 14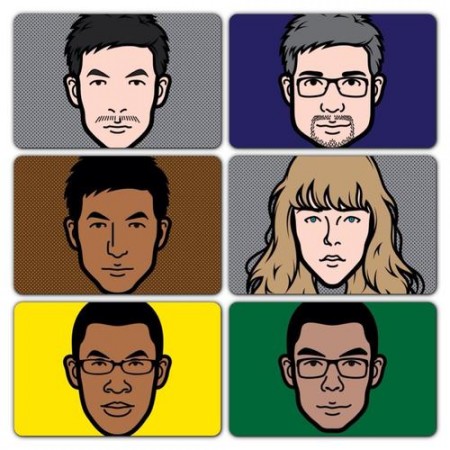 Group E's second game sees France (managed by Jessica) looking for the win that will see them through to the knockout phase. Giant-killers Honduras (Kat) will be trying to build on their fine early start, with Ecuador (Megan) and Switzerland (Mullah Rezmat) hoping for improved second-game fortunes.
Click through for the tracks, the poll (pick 2 of 4), and results from Group C.
FRANCE: Indila feat. Black M — "Dernière danse"
Current Points: 3
"The French manager was pleasantly surprised to win the first group match. But the other three will be redoubling their efforts; this is no time to get complacent. Let's switch up the roles a bit — now the female voice, in this case Indila, is leading the attack, with Black M of Sexion d'Assaut providing support — and exhort Les Bleus to play as if each game is their very last. Will it work? Does the track's sense of dread update French cool, or diminish it? Either way this squad is on the pitch to play."
HONDURAS: Xpansul & Alessio Mereu – "Moldy Oscillator"
Current Points: 2
"The beaches of Honduras see plenty of sun-kissed open-air raving, so it's no great surprise to discover True Type Tracks, a cracking techno label based on the island paradise of Utila. Xpansul is the head honcho of the operation; he and his label mate Alessio have happily ignored the lovely weather outside and instead served up some wonky old bosh that could probably cure several types of bacterial infection if you put it in a petri dish."
ECUADOR: Sunshine And The Mackenzi Sound – "We Are All Alone"
Current Points: 1
"Team Ecuador returns a legitimate threat: murder. Don't let the folksy sweetness of Sunshine and the Mackenzi Sound fool you, "We Are All Alone," with great exuberance, draws a scene of domestic dysfunction, champions matricide, and departs, cooing "I can't be painted on your wall/I'll be flying away but I will be happy." It's a charming entrant in the jailbird pop genre."
SWITZERLAND: Sophie Hunger – "Le Vent Nous Portera"
Current Points: 0
"Bellow like a BEHEMOTH then swing like a SQUEE er TWEE um HOTTIE no wait shut up for YES your puny submontane outlander LINGUISTICISM cannot encompass the rich etruscan swiss delicacy of this formation making you in a very real sense YET AGAIN the loser bcz YES
Rezmat
Zermatt
The World This Time
The Polyverse"
THE POLL:
E2: Which TWO Tracks Do You Pick?
FRANCE: Indila ft Black M 67%

HONDURAS: Xpansul 52%

SWITZERLAND: Sophie Hunger 52%

ECUADOR: Sunshine & The Mackenzi Sound 17%

Total Voters: 54

Poll closes: 13 Mar 2014 @ 13:00

Loading ...

RESULTS: After a thumping in their opening game, Greece stormed back to top the second Group C poll. They still have a tough job ahead of them to get past Cote D'Ivoire, who coolly picked up a second 2-point score, and Japan, who dominated the first game but slipped to third, and 1 point, here. Colombia are in trouble – with no extra points they'll need a big win and hope other sides slip up. It's mathematically possible, but only just. Current standings. JAPAN: 4 points. COTE D'IVOIRE: 4 points. GREECE: 3 points. COLOMBIA: 1 point.

Comments

Add your comment

Top of page

Related Posts

About the Author

Tom invented Freaky Trigger on a bus journey in the mid-90s. A page about what he's up to can be found

here

Featured Posts