Posts from September 2018
19
Sep 18
Being a melancholy appreciation on his passing of this nation's pioneering reggae writer: the great PENNY REEL
"Sing great song, down inna Babylon, show them your culture, down inna Babylon"
— 'M.P.L.A.', Tapper Zukie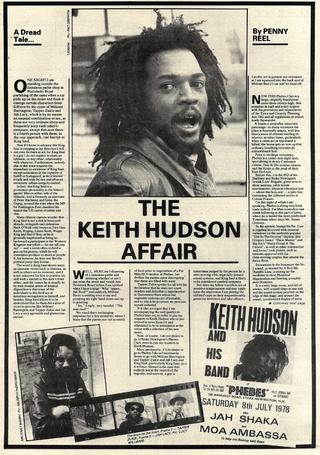 It was October 1978, and the NME interview-feature was titled 'The Keith Hudson Affair: A Dread Tale'. It was written by Penny Reel, it was about this same singer-producer, Keith Hudson — who had of course worked with Ken Boothe, John Holt, Delroy Wilson and King Tubby's toaster-DJ U-Roy, as well as Big Youth — and it launched into itself as follows:
"ONE NIGHT I AM standing outside the Jamaican pattie shop in Portobello Road partaking of the same when a car pulls up on the street and from it emerge certain characters from Kilburn by the name of Militant Barrington, Tapper Zukie and Jah Lacey, which is by no means an unusual combination to see, as these are very intimate idren and frequently keep each other's company, except that now there is a fourth person with them in the rear approach, one known as King Saul.
»
More
6
Sep 18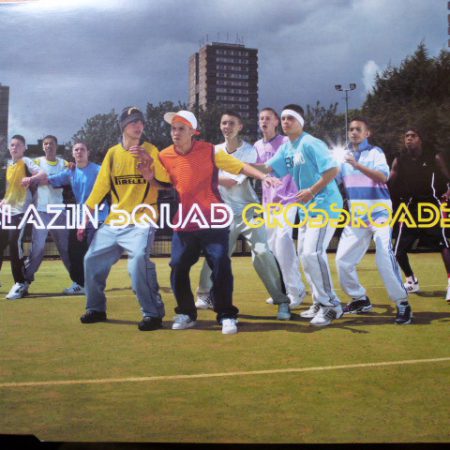 If Blazin' Squad had never existed, would it have been necessary to invent them? You suspect record labels would have given it a so-solid try: a hydra-headed rapping crew, but full of youthful good looks and free of nasty predelictions? Too good to resist, at least in this weird, early-00s phase where it's equally clear that the public want to buy rap records (maybe even British ones!) and the labels don't have much idea what will or won't cross over.
In fact, before I did my research, I assumed Blazin' Squad were 'manufactured'. Now I'd prefer to call it 'sculpted' – from the marble of an eager bunch of North London schoolfriends somebody carved this hit cover. Why "Crossroads", though? A proven earworm; a familiar chorus and a structure with plenty of space for voices to gather and mingle.
»
More