29
Jan 18
NEW MUSIC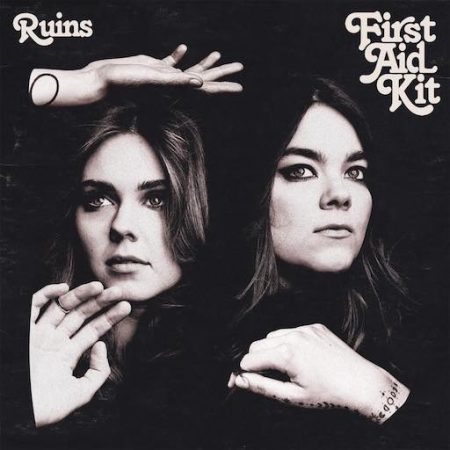 Day 24: FIRST AID KIT – Ruins: Slickly produced, occasionally countrified, notes on romantic disappointment by a pair of Swedish sisters who sing with a Nordics-meet-Nashville twang. There's nothing off-putting or irritating about this record, and several tracks hide a melodic twist which rouses me into brief attention. But that's about it.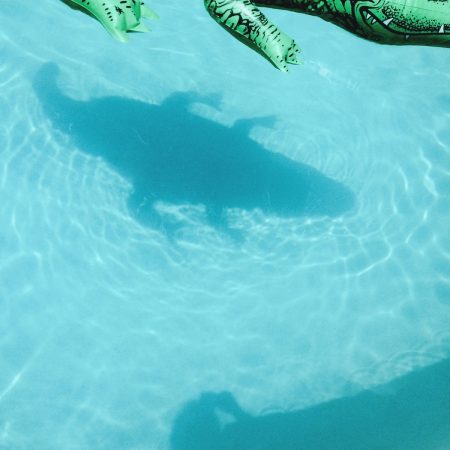 Day 25: SHOPPING – The Official Body: I played this one because Rachel Aggs, the guitarist, made the Sacred Paws LP last year, which was glorious. But its indiepop-highlife fusion was also fresh and unfamiliar, two things you can't level at Shopping, who play a loving but restrictive version of bass-led post-punk born of ESG and the Au Pairs, which clings too close to the parental flanks for me to get much out of it. Nice guitar work from Aggs, mind you.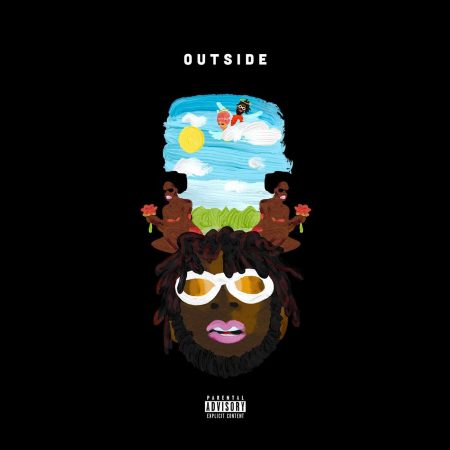 Day 27: BURNA BOY – Outside: I listened to this very late after the pub so apologies for vagueness but my recollection of it is that it's a strong record. It's the third album by a London-based Afrobeats artist – guest appearances by J Hus and Lily Allen (!) whose track will immediately make you think "OK this is the Lily Allen one isn't it?" but is jolly. Most of the record is mellow and enjoyable – "Koni Baje" is a standout, for its breezy incorporation of an Afropop guitar line. Found via the Spotify new releases tab.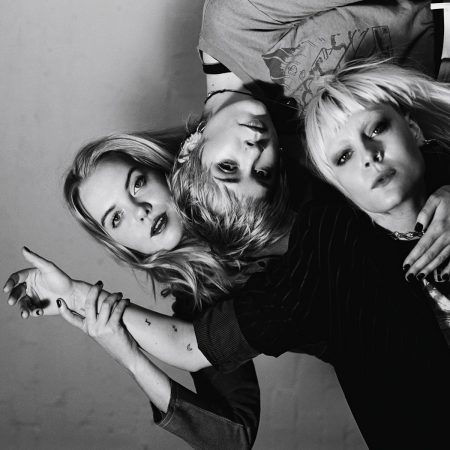 Day 28: DREAM WIFE – Dream Wife: Every time I hear fiery indiepop records like this I imagine Peel's voice coming in afterwards, dispensing avuncular approval and getting the record label wrong. The actual gatekeeper here was Maura, via the Rolling Stone 'things to hear' column she contributes to. Hooky, aggressive guitar pop from three women who met at art school in Brighton. Most of it's good, lead track "Let's Make Out" is particularly fine and wolfish. I spent a lot of my playthrough trying to parse the singer's accent, eventually landing on 'Welsh'. She's not, of course. (Reykjavik, as it happens.)
NEW OLD MUSIC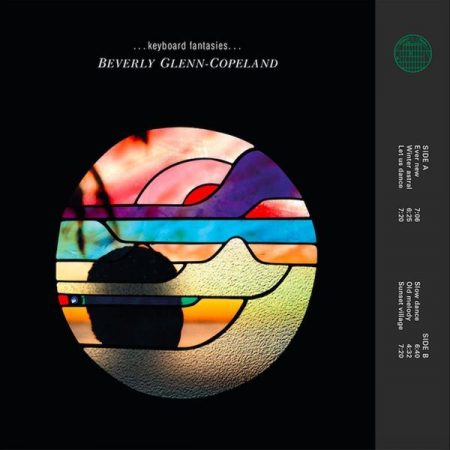 Day 22: GLENN COPELAND – Keyboard Fantasies (2017 reissue; 1986 original): As I understand it, one of the raft of private press new age music reissues which became A Thing while I wasn't looking. The keyboard fantasies themselves are indeed lovely, ethereal and relaxing. Glenn Copeland's vocals are more distracting – he's not a bad singer but his intensity sits slightly awkwardly with the music. That disjunction, bordering on 'outsider' status, is probably what attracted the cultists to this record in the first place, of course.
(NB: This LP was recorded before Copeland transitioned gender – the sleeve reflects the original credit.)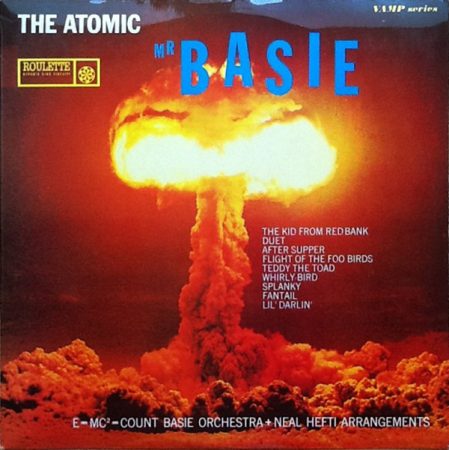 Day 23: COUNT BASIE AND HIS ORCHESTRA – The Atomic Mr Basie (1958): Attracted to this, I admit, by the mushroom cloud on the front, and because I thought a bit of swing would be good to work to. It was. The slower numbers I thought were a little more anonymous, or maybe just not what I was looking for. Would I be right in thinking that the locus of excitement in jazz was shifting around this point from orchestras and bands over to smaller groups?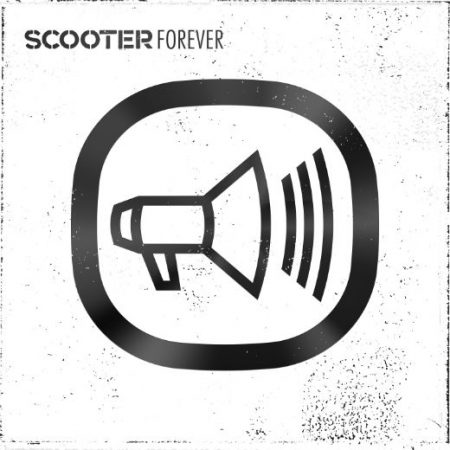 Day 25 (BONUS): SCOOTER – Scooter Forever (2017): Is there perhaps a vacancy in your life for a group who've been going for decades, always changing, always the same, with a mercurial frontman spitting seeming nonsense in a curious gruff accent? Worry not, Scooter are still here. Scooter Forever has the usual collection of bizarre covers (the Sparks one is terrific, the Eric Idle one… well, it's over quickly), declamatory boshathons, hard house workouts to show their on-floor credentials, and sappy helium ballads, most of which take as their theme the passing of time and the onset of age, for instance "As The Years Go By". Yes, Sheffield Dave's Autumnal period has commenced: this is overlong but still very enjoyable, and closer to the classic Scooter sound than their recent stompy jumpstyle efforts.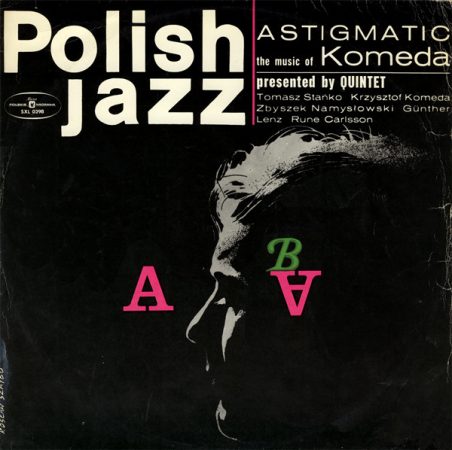 Day 26: KOMEDA QUINTET – Astygmatic (1965): I was really into this, which I saw on some jazz site's list of seminal LPs and I chose because I liked the sleeve. Poland is, in places, chilly and grey and so is England, and so is this music, with its astringent high tones, and that – ultimately – is why I like it, I think. The crescendos on the title track are particularly thrilling.
OLD NEW MUSIC
The TUNE-YARDS LP continues to excite, confound and confront. It's the first time for a long time I've felt invested in online arguments over a new record, a feeling I enjoyed a lot less than the feeling of listening to the album.
OLD MUSIC
In the constant search for stuff to play when I'm awake at night I turn to POPOL VUH's mighty In The Gardens Of Pharaoh, which I used to have on cassette, and which I kept a copy of on my old phone for red-eye flight purposes. It's not so much that it helps me sleep – though I can go to sleep to it, and there are no disruptively noisy bits – more that its quietly mystical, ritualised drones and ambient sounds can make almost any period of insomnia feel like a hushed communion with the absolute. Which is a handy trick when you're 30,000 feet over the mid-Atlantic and obsessed by the fact you can't straighten your leg right.
And a chunk of THE FALL, of course. The first LP I turned to after I heard the news was Dragnet, for what it's worth. But they were never a band who rewarded bingeing, so mostly it's been songs here and there, as much surfacing in my head as actively played. Even when I liked them the most, I thought of them as a constant more than a favourite, but this week, with lyrics constantly popping into my mind, I've realised quite how much of my mental architecture has patches of brickwork covered by The Fall's strange moss.
TOP 9 ALBUMS OF 2018 (SO FAR)
1. Tune Yards – I Can Feel You Creep Into My Private Life
2. Burna Boy – Outside
3. Dream Wife – Dream Wife
4. Camila Cabello – Camila
5. Fall Out Boy – Mania
6. CupcaKkE – Ephorizer
7. Shopping – The Official Body
8. First Aid Kit – Ruins
9. Shame – Songs Of Praise
If you are looking for a guitar to bring out the talent in you, then I would highly recommend you to check out Simon Lyons list of high end acoustic guitars.
Add your comment
Top of page