8
Jul 14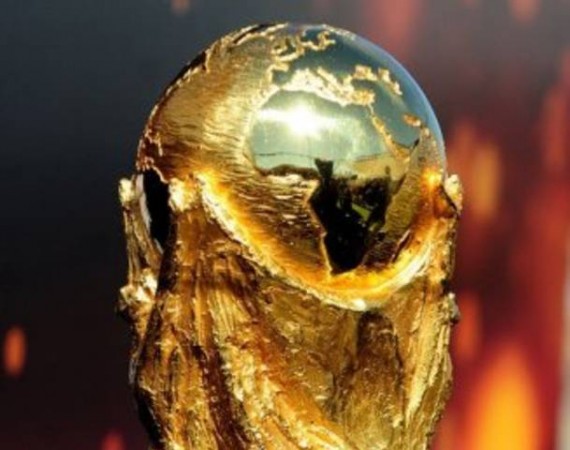 At last! The anthems are sung, the teams are on the pitch, and the Macarena Stadium in Los Del Rio is about to play host to the greatest event in global pop, the Pop World Cup Final. Joining us are.. YOU, in the comment(ary) box and the voting poll – below the cut – and our finalists, England – managed by Ronald, and Nigeria – managed by Cis. Nigeria are the defending champions, England the sleeping giants who may finally have awoken. Only you can decide the outcome.
Below the cut are our two songs and managerial comments, as well as the all-important poll. The match will end on Sunday evening, exactly as that other World Cup final kicks off. Well done both sides for getting here, and may the best team win.
ENGLAND: KATY B x JESSIE WARE – "Aaliyah"
"I was really at a loss as far as what to play for the final match. I had so many songs to choose from. Then I was out this weekend and I heard this and knew this was the one. This song features 2 of England's best newer female vocalists: Katy B and Jessie Ware. I chose the original version of the song from Katy's 2012 mixtape rather than the 2014 album version. The album version was just missing something that the mixtape version had. The song is very much in the vein of my own personal taste, which all the songs I've chosen for this tournament have been. I didn't go for anything SUPER OBVIOUS like Adele or One Direction or Coldplay. I'm proud of how far England has come. I was looking at the 2010 tournament and we didn't even make it out of our group (we came in last). Now here we are at the final. Hopefully we can go all the way and take this home to England. I already feel proud of what we've done but this would just be the icing on the cake. Thank you everybody for wishing England well in this. It's been much appreciated."
How we got here….: England have selected a youthful squad, mostly playing a stylish pop-dance formation, and it's consistently brought them results. Playing Disclosure as their first track was a statement of intent, and an even stronger performance by Mutya Keisha Siobhan saw them top Group D in style. They edged past the Ivory Coast in the round of 16 before a thumping win (courtesy of Years & Years) against Croatia in the Quarter-Finals gave them real belief. Finally, they defied a sceptical commentary box by beating Iran in the semis thanks to Foals.
NIGERIA: YEMI ALADE – "Tangerine"
"We're so happy to be here at the Pop World Cup final! From Group F to the semi-finals the competition has been so fierce and so first-rate: this is truly a banner year for pop football, and we're proud to have played alongside and against such skilled squads.
Now we face this final with joy and determination in our hearts. All we can do is keep our spirits high and give this pop football game everything we've got. And what we've got is the huge power and presence of upstart striker Yemi Alade and ace playmaker Selebobo. He keeps the team playing light and deft and sweet so Yemi can drive the full force of her personality toward the goal, then darts forward with his own energetic attack.
We've been so honoured by the support of the crowd this Pop World Cup – they are the true heart of this most beautiful of games – and we hope they'll dance together with us once more. And may the best team win!"
How We Got Here…: Nigeria have played a joyful, uptempo pop game at these finals, qualifying from Group F after two matches thanks to youthful stars Tiwa Savage and Temi Dollface, letting them rest key players for the last one. That let Iran pip them to the top spot, and gave them a tough match against France and a blistering quarter-final against Ghana, with superb performances from a team that seem set on a successful defence of their title. A tricky semi against Chile brought them to the brink of what would be an astonishing achievement.
THE POLL:
Pop World Cup Final 2014: England v Nigeria
ENGLAND: Katy B x Jessie Ware 54%

NIGERIA: Yemi Alade 44%

Total Voters: 97

Poll closes: 13 Jul 2014 @ 19:45

Loading ...

THANKYOU: Thanks so much to everyone who managed a team and voted (and to the musicians represented, of course!). It's been a grand Pop World Cup and we'll see you all again in France for Europop 2016.
Comments
Add your comment
Top of page
Related Posts

About the Author

Tom invented Freaky Trigger on a bus journey in the mid-90s. A page about what he's up to can be found

here

Featured Posts