10
Jun 14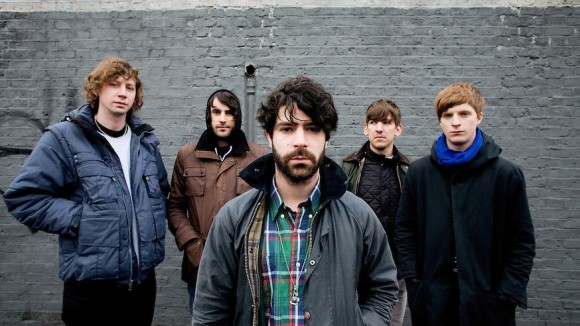 هشت سال از صدمه هرگز من خواب – for those of you not fluent in Farsi that is (er, according to Google Translate) "Eight years of hurt never stopped me dreaming". Yes, Iran – managed by Wichita Lineman – are back in the semi-finals of the Pop World Cup after their 2006 defeat at this stage, but standing in their way is England, managed by Ronald, at this stage for the first time in the PWC era. And whoever wins will have to take on defending champions Nigeria, aiming to make it two in a row after very narrowly beating Chile – who will fight the loser here for third.
SF2: England v Iran - Which track do you pick?
ENGLAND: Foals 56%

IRAN: Persian Empire ft Rai 44%

Total Voters: 89

Poll closes: 16 Jun 2014 @ 13:00

Loading ...

We'll run this game until Monday – songs under the cut and our final farewell to South Korea.


ENGLAND: Foals – "My Number"

"England finds itself in a curious position right now. It was looking for a while that we would be playing South Korea in this match but we are pleasantly surprised to find ourselves playing Iran. As someone who has been into the KPop scene for a decade now, playing against South Korea would've been maybe a bit too easy. It's like we already had their playbook so to speak. But Iran is more of a wild card. We don't really know what to expect. We're definitely not afraid of the challenge though and are more than confident in our skills. In Foals' My Number, we find an upbeat rhythm that will hopefully overtake Iran's defenses. Funny enough, a remix of this song was used in a FIFA video game. (Note: The official video cuts the song up a bit – you can see it here.)

IRAN: Persian Empire ft Rai – "You"

Upping the pace after their quarter-final, Iran bring on the German-based Sam Khatam, with his sweet vocal cut-ups, and fleet-footed lightness of touch. Super-subtle minor-chord backing vocals and keyboards add extra spice. "Do it… right now… here… with you." Do what right now? Score a couple of goals in the first ten minutes before England know what's hit them.

SO FAREWELL THEN…: South Korea. Iain Mew's team were the highest-scoring side in the group stages, and after defeating pop giant the USA it looked like momentum was on their side. But they were undone by Iran's skilful counter-attacking play in the quarter-final. Their gleeful forward play won them a lot of fans, though – well done Iain and the players. Here's their finest moment, votewise, "Yum Yum Yum" by Lip Service, from the third group stage game.
Comments
Add your comment
Top of page
Related Posts

About the Author

Tom invented Freaky Trigger on a bus journey in the mid-90s. A page about what he's up to can be found

here

Featured Posts