1
May 15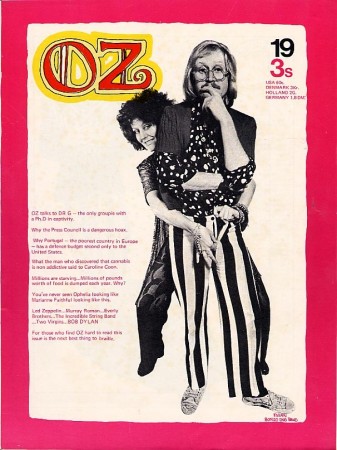 FT readers who are interested in writing about music and the specifics of its history in the UK, I have organised a treat for you (if you live in or near London, or happen to be visiting in precisely two weeks time = May 15-16 2015). It is THIS: a conference called UNDERGROUND/OVERGROUND: The Changing Politics of UK Music-Writing: 1968-85, and it is happening here: Birkbeck University of London, London WC1E 7HX (see below for details). I'm delighted (and in fact flattered) that a line-up of very interesting names and speakers (also see below) have agreed to sit on panels discussing a variety of things, from who exactly the constituency for the rock papers was in the 70s and early 80s, to how the hell did the countercultural voice get to cross from the underground press of the late 60s into what were at least ostensibly the trade papers of the leisure industry (viz Melody Maker, NME, Sounds, Record Mirror et al); to (finally) what can all this mean for us today, three decades on?
I am extremely excited! And nervous! And worried no one will turn up — or too many people will turn up, or there will be a fight, or everyone will agree with everyone else and it will be boring, or [insert OTHER things that could go wrong] [but don't tell me what they are!]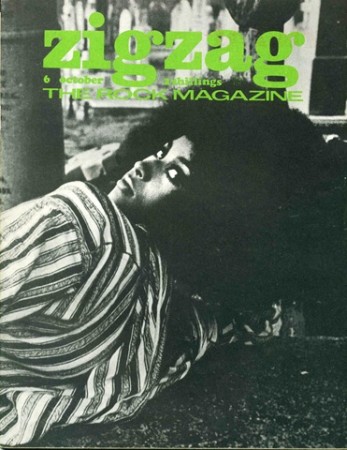 More soberly (and quoting myself elsewhere), It will be a two-day symposium at London's Birkbeck Institute for the Humanities, consisting of panel discussions and Q&As, bringing together writers, editors and readers of the underground and trade music presses of the 1970s and 80s with academics and other media commentators, to discuss the emergence and evolution of the countercultural voice in the UK, as inflected through the rock papers between these dates. The proceedings are being recorded and transcribed, to form the core of a subsequent published collection, alongside additional memoirs and essays from participants (especially those unable to attend).
The two days of the conference will focus on the period when UK rockwriting emerged out of the conflict between a rising generation's counterculture and the embattled establishment in the late 60s and early 70s, and how well (or badly) it reflected the turbulent times, and on the period when this distinctive milieu began significantly to be reintegrated back into the mainstream, the 1980s, and the form this reintegration took; it will also discuss the wider legacy, good and ill, from the 80s to the present day.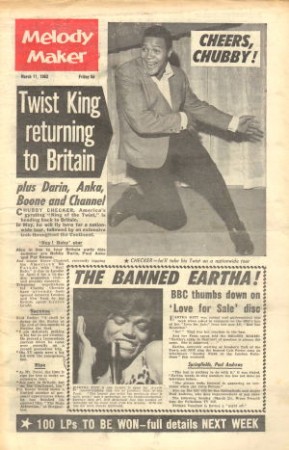 Things you need to know:
1: it is free!
2: you register here!
3: this does currently say the event is "sold out" but this is always misleading for free events like this, especially at weekends — leave your name on the waitlist and turn up anyway, you will very likely get in! (I hope!)
4: related tumblr here, FB page here

5: dates and times = Friday-Saturday 15-16 May 2015
6: address =
Room B33
Main Building
Malet Street (but entrance is maybe easier from Torrington Square?)
Birkbeck University of London
London
WC1E 7HX
7: the schedule:
Friday 15 May 2015
9.30–11.00: panel discussion
The trades meet the underground

Charles Shaar Murray, Richard Williams, Mark Williams
11.00–11.15: coffee break (15 minutes)
11.15–12.45: panel discussion
How well did the mainstream press deal with rock music in the 60s? What alternatives did the undergrounds offer?
Tony Palmer, Jonathon Green, Mark Pringle
Chair: Esther Leslie
12.45–1.45: lunch (one hour)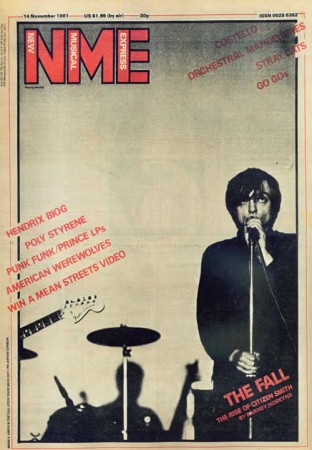 1.45–3.15: panel discussion
Handling rhetorics of outsider style in a commercial context — the implicit politics of critical stance
Barney Hoskyns, Paul Morley, Jonh Ingham
Chair: Toby Litt
3.15–3.30: coffee break (15 minutes)
3.30–5.00: panel discussion
The encroachment of professionalisation on a generational playpen — What were the pressures in a music paper's editorial office, and what was the potential?
Beverley Glick (aka Betty Page), Cynthia Rose, Tony Stewart
Chair: Tom Ewing
Saturday 16 May 2015
9.45–11.00: conversation
Val Wilmer, David Toop, Richard Williams
How to cover lesser known musicians and musics in the mainstream music press, and topics arising
(David unfortunately had to cancel as he was unwell; Richard stepped in at the last moment, for which I'm extremely grateful.)
11.00–11.15: coffee break (15 minutes)
11.15–12.45: panel discussion
Was punk in the music press an affirmation of underground values or a challenge to them?
Nigel Fountain, Liz Naylor, Edwin Pouncey
Chair: Adam Gearey
12.45–1.45: lunch (one hour)
1.45–3.15: panel discussion:
The changing make-up of bohemia — Who was reading? What constituencies were best-served when?
Cynthia Rose, Paul Gilroy, Penny Reel
Chair: Simon Frith
3.15–3.30: coffee break (15 minutes)
3.30–5.00: panel discussion
Implications for the future, the legacy of an era
Kodwo Eshun, Laura Snapes, Simon Warner
Chair: Hazel Southwell
ADDING: Special thanks to
i: Birkbeck Institute of the Humanities who helped fund and host it (especially Julia Eisner and Esther Leslie).
ii: Music & Letters journal, who awarded us £500 towards recording and transcription.
iii: Rock's Back Pages, who gave me countless useful steers and contacts in the planning stages.
v: Cis and Tom and Hazel and Pete for help above and beyond…
vi: Joe "Pinefox" Brooker, from whose suggestions the original concept derived.
vii: and of course to everyone who agreed to be on a panel!
Comments
Add your comment
Top of page