14
Jan 15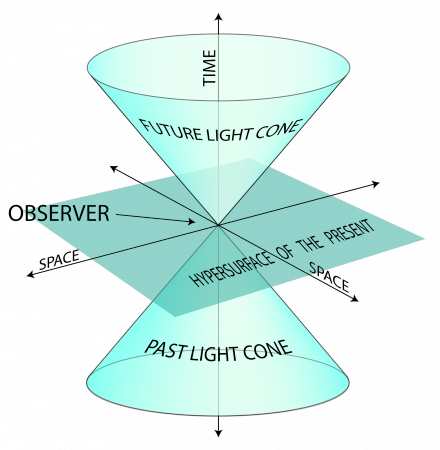 "Greetings! I'm Einstein's Theory of Special Relativity. You may remember me from one of this week's University Challenge bonus rounds where one of the teams failed to recognise me at all, let alone answer questions about me and my spacetime continuum. It's almost like they were operating from a different frame of reference! It's been tough living in General Relativity's luminiferous ether shadow all these years (even though I was around first), so seems only fair that I get to introduce the next batch of this year's FT Readers' Poll – these tunes are totally Euclidean!"
Thanks very much, The Theory of Special Relativity! Here's #20-#11.
20. "Lemonade" – Danity Kane ft Tyga
Foolishly I hadn't got round to listening to this one before this poll! The girls smooth out that Clipse drum sample that sounds like 3 car doors shutting in quick succession, with fierce results.
19. "Attak" – Rustie ft Danny Brown
High speed rapping from Danny, woo-ee-ooo from Rustie. I don't think we're allowed to call this dubstep anymore?
18. "Hideaway" – Kiesza
This song annoys me, because it has the potential to be Livin' Joy levels of great. The build up to the chorus is brilliant, and then it drops into a dull Margot Leadbetter 'ooh-ahh bird' vocal, that is significantly lacking in welly. However I must give Kiesza props for doing those MC Hammer moves in what look like massively uncomfortable braces.
17. "Do It Again" – Royksopp & Robyn
A bunch of vote-splitting for the R&R album tracks went on this year. This one came out top, and sounds nothing at all like the Beach Boys' "Do It Again" or Steely Dan's "Do It Again", more like the sort of electro-whizzpop that Nicola Roberts would kill to get her hands on.
16. "2 On" – Tinashe ft Schoolboy Q
This year's winner of the Cassie Award for Subdued Sexy Dancing In A Ballet Studio! It's totally 2006-era R'n'B and as such I love it – the rest of the Tinashe album sounds way more up to date (and I like it much less).
15. "Out Of The Woods" – Taylor Swift
I can confirm this is not the last we'll be seeing of T-Swizzle in this poll. The live performance of this lighters-in-the-air anthem is embedded above, as the lyrics vid is hosted by someone going by the handle of 'VEV0H1tler" so quite frankly balls to that.
14. "Queen" – Perfume Genius
This one's new to me – it starts off as a lazy 2-chord sludge pudding and unfolds itself up into a full-fat tiered gâteau with a sparkler on the top.
13. "Two Weeks" – FKA Twigs
Taking a breath between each syllable is the new autotune! Ol' Twiggy, as she is never known, may have recorded this in a submarine judging by all the sonar pings in the background. After googling the lyrics, I am now completely terrified of her.
12. "Everything Is Awesome" – Tegan & Sara ft The Lonely Island
Our second kids' film tie-in is even more relentlessly positive. Less 'fuck the haters' and more 'the haters are awesome!' Don't let that stop you from substituting 'everything is awful' when you're hungover, you've just stubbed your toe AND have period pains though.
11. "Let Me Down Gently" – La Roux
Another victim of vote-splitting! La Roux has been a controversial figure around this parts due to her fringe being similar to my fringe, and the attempts of a certain nameless SABOTEUR emailing the poll address with nothing but 'Sexotheque' in the subject line. The whole 80s anaemic synth vibe is still present and correct for "Let Me Down Gently", complete with sax break and designer furniture. Let's just say I am glad this one made the top 40 and not 'Sexotheque'.
Next up: who will introduce the Top 10? Your guess is literally as good as mine.
Comments
Add your comment
Top of page