30
Jan 14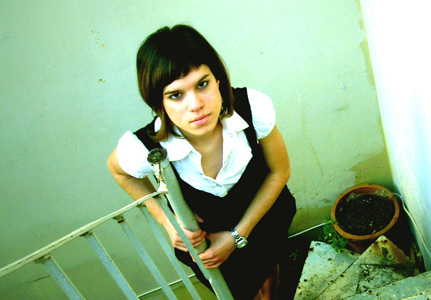 Our third game is the Group C curtain-raiser – bringing you Colombia, Greece, Cote D'Ivoire, and sleeping pop giant Japan. This group has been subject to a bit of upheaval as, very sadly, Colombia manager and Popular comments stalwart Patrick Mexico has had to pull out due to ill health. Get well soon Patrick! So the managerial position was OPEN. I filled it as a temporary measure, and promptly fucked up – see below. Luckily, David Cooper Moore has now taken over the job.
Of the other teams, Billy Dods is managing Greece, Garry McKenzie has taken on the Cote D'Ivoire job, and Japan's boss is Patrick St Michel. Four tracks, three four managers, two votes, one poll – below the cut!

AN APOLOGY FROM TOM: The original Jiggy Drama track I used for Colombia contained an incitement to homophobic murder – quoting Buju Banton's reprehensible "Boom Bye Bye". I should have spotted this, and didn't: if I had, I would not have used the track. As soon as Job pointed it out to me, I immediately withdrew the song from the competition, and I apologise for using it.
COLOMBIA: Bombe Estereo – "Ponte Bomb"
"I know nothing about Colombian music aside from how great Shakira is. But most of the readers probably already knew that, too. This group seems to be fairly popular there. Their big hit, "Fuego," was featured on season 5 of "Dexter" (thanks, Spotify!) and has a million remixes, but I like this one, the add value on an otherwise filler EP full of said remixes. Technotronic filtered through Cansei de Ser Sexy (or something), would fit nicely on a mix of music that I would play in a high-end hyper-modernist furniture shop.."
GREECE: Monika – "Birds"
"The unfancied Greek team are building on the classic structure of a strong defence, creative midfield and attacking forward line. Monika appears an unusual choice in defence. Her work in the lower leagues ensures a committed performance and passionate delivery which should convert sceptics and ensure a winning start for the Greeks."
COTE D'IVOIRE: Serge Beynaud – "Corrigé Corrigé"
"Cote D'Ivoire's Coupe Decale formation – with its unrelenting beats and muscular spearheads like DJ Arafat – has been successfully battering dance floors and opposition defences for a decade. However over recent years there has been a feeling it's direct style and macho posturing was becoming too easily countered. Enter Serge Beynaud who has brought not only nimbleness and subtlety to Coup Decale but also a renewed sense of joy."
JAPAN: BiS – "StuPIG"
"Japan's goals for this first match are simple – shake up the competition's image of our squad and then attack attack attack. There's no better group then subversive pop-idols BiS for the job (streaking towards a top-ten placement in the charts this week with this song), as they pummel forward on a borderline-gabber beat. Yet we aren't pure brutes, because 'STUPiG' also makes room for a lovely hook amongst the aggression."
COLOMBIA:
THE POLL
C1: Which TWO tracks do you pick?
JAPAN: BiS 80%

COTE D'IVOIRE: Serge Reynaud 41%

COLOMBIA: Bombe Estereo 31%

GREECE: Monika 28%

Total Voters: 80

Poll closes: 6 Feb 2014 @ 09:00

Loading ...


EARLIER RESULTS: Congratulations to CAMEROON who are in the Group A driving seat with a tight win. 3 points to them. Hosts BRAZIL and their tecnobrega came in 2nd and get 2 points. CROATIA – only a few votes behind – have a consolation 1 point on the board. And MEXICO paid the inevitable price for fannydangle – 0 points for them.

Go and vote in the first Group B match if you haven't already!

Comments

« 1

2

All

« 1

2

All

Add your comment

Top of page

Related Posts

About the Author

Tom invented Freaky Trigger on a bus journey in the mid-90s. A page about what he's up to can be found

here

Featured Posts