Posts from 10th November 2008
10
Nov 08
Neil Morrissey's Risky Business, the everyday tale of celeb beer brewing (and how peed off must Richard Fox be that he's not in the title?) might be exactly the sort of programme you'd expect us here at FT to be interested in, and we are, but mainly due to our EXCITING CAMEO in said programme! In programme two about 35 minutes in, a focus group is used and there, holding forth on the palatability of their brew is Pete, with me sitting silently (in the clip anyway) behind him.
The important thing to note about the Morrissey-Fox Blonde is that it may be the most tasteless ale I've ever had. It makes Discovery taste like Westmalle Triple, it's about half a step above tap water in the complexity stakes. Before arriving at the focus group (which we knew was being filmed but not why) I had two theories, either it was going to be some sort of celeb beer or that it was ALCOHOL-FREE ALE and for about the first five minutes I honestly thought it was the latter, it has that slight bready taste you get from kaliber.

»
More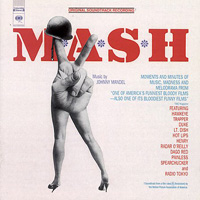 I have to admit that if my 14-year-old son wrote these lyrics my first reaction might not be, "Hey! That's my new film theme!", though I'm sure little bolsters the will to live more than an endless series of royalty checks. Snark aside, this track, and its appearance here and now, are somewhat rum – a theme from an import TV show which had been running for 8 years and which had another three to go. I know transatlantic cultural transmission used to be on the slow side, but really – why?
»
More
So researching a note on credit crunch etiquette, the question arose: can tips could towards the minimum wage in the UK. Which led to this page on DirectGov (which – if you want to know the answer – is sort of). Which then led to this paragrapgh:
Sometimes tips are pooled and then shared out between all the staff. This is known as a tronc and the person who shares out the tips is called a 'troncmaster'.

When the tips are shared out, the troncmaster has to deduct Income Tax from them through PAYE.
TRONCMASTER! How long have I lived without knowing this word. Its such a great word that part of me is wary to look up is origin (but tronc seems to be some sort of abbreviation – but of what).