20
Feb 14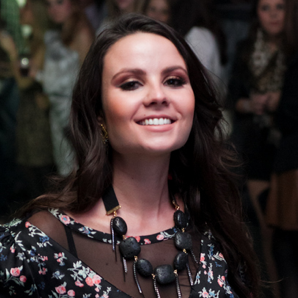 The second round of group matches kicks off, and there's all to play for in Group A. Cameroon (Chris) and Brazil (Matt DC) will look to build on their early advantage, Croatia (intothefireuk) and Mexico (Steve M) have ground to make up. The rules are exactly the same as in the first round – four tracks, you vote for two of them.
CAMEROON: Museba – "Bom Bom Bom"
Current Points: 3
"The interplay between synth blasts and finger-snaps here brings to mind a particularly lithe dribble."

BRAZIL: Luisa Maita – "Fulaninha (Da Lata Remix)"
Current Points: 2
"While the Brazilian camp are happy with our start to the tournament, there have already been some rumblings from our hugely demanding fanbase. For Brazilians, its not enough just to get points on the board, they want us to win with flair as well. To that end, we give you popular songwriter Luisa Maita, given a rock solid dancehall rework. We want to beguile you…. and make you dance at the same time."

CROATIA: Batida – "Uspomena"
Current Points: 1
"Having been sadly out-muscled by some dodgy off the ball antics in the last game we have had to had a re-think on tactics. This time round we've gone for a more flexible formation and introduced a smooth jazzy passing game with some deft latin touches. This should fit right in with the Brazilian vibe with its lovely warm Astrud Gilberto-ish leanings. No vuvuzelas here but there is plenty of flute action for those that enjoy such things."
MEXICO: Hello Seahorse! – "Para Mi"
Current Points: 0
"As I said to the lads after the last match 'Always outrunning but not quite outplaying…BASTA!' Now perhaps we can drift forward but not offside with more grace and subtlety and charm the ball into the back of your hearts."
THE POLL:
A2: Which TWO Tracks Do You Pick?
CAMEROON: Museba 57%

BRAZIL: Luisa Malta 57%

CROATIA: Batida 48%

MEXICO: Hello Seahorse! 34%

Total Voters: 58

Poll closes: 27 Feb 2014 @ 12:00

Loading ...

RESULTS: The battle at the top of Group G gets decided in extra time, as Ghana pips USA to the 3 points by the narrowest of margins: the Americans will have to settle for 2. Further down the group, Moullinex picks up a point for Portugal, and Germany's campaign gets off to a shaky start with 0 points from this round.

Comments

Add your comment

Top of page

Related Posts

About the Author

Tom invented Freaky Trigger on a bus journey in the mid-90s. A page about what he's up to can be found

here

Featured Posts