1
Mar 18
NEW MUSIC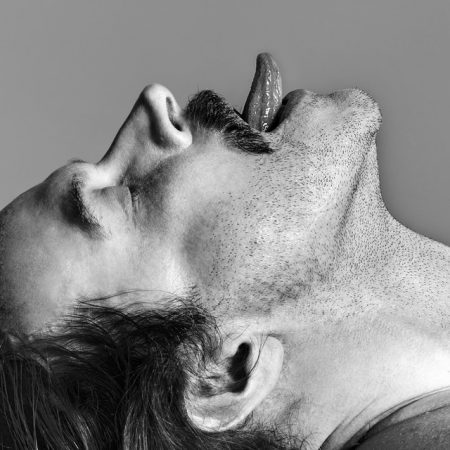 Day 52: FISCHERSPOONER – Sir: Compelling, in a glum sort of way – meandering, thoughtful synth-pop outlining the late-night territories where desire, and weariness, and resentment of desire, and resentment of weariness, all run together.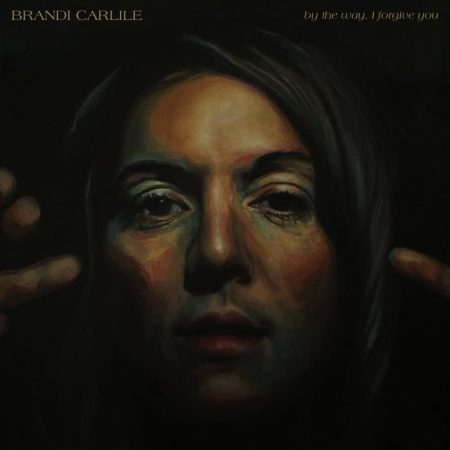 Day 55: BRANDI CARLILE – By The Way, I Forgive You: Maximalist Americana which keeps breaking out into rock'n'roll. This tendency gives the record its best moment (call-to-alms "Hold Out Your Hand") and some of its bombastic worst.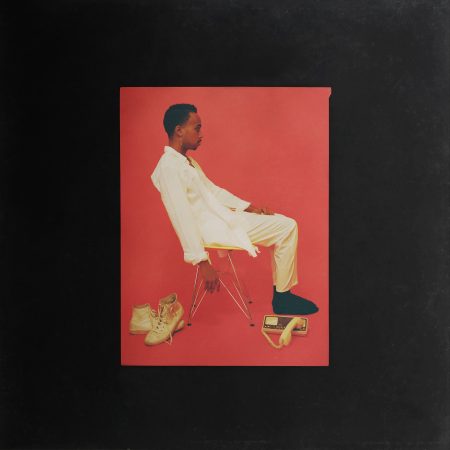 Day 56: STARCHILD AND THE NEW ROMANTIC – Language: Funk wearing its primary influence on its purple sleeve, but wearing it well: "Language" itself, urgent and imperious, is the best post-Prince Prince I've heard (caveat: not yet heard the new Janelle Monae). Besides, there's plenty of other inspirations in there too – on the slow numbers I hear more of Miguel's wandering, vulnerable masculinity. Also a very good thing, of course.
NEW OLD MUSIC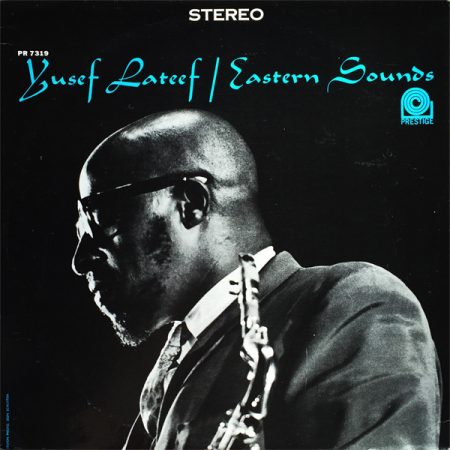 Day 50: YUSEF LATEEF – Eastern Sounds (1962): Instantly seduced by this, from the strange rustling and reedy sounds of the 'Chinese globular flute' on the opening track. Does what the title says, a hard bop quartet (like I'd recognise that, but I trust Wikipedia on this) with multi-instrumentalist Lateef exploring a variety of moods and sounds you might broadly characterise as 'exotic', at least compared to regular jazz setups. What I love about this is how it can be strange and searching one track, gorgeously corny the next – the lush melody of "Theme from Spartacus" sharing a disc with the more exploratory "Purple Flower".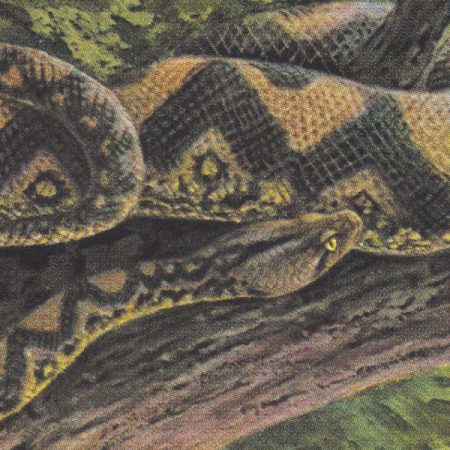 Day 51: RAINFOREST SPIRITUAL ENSLAVEMENT – Ambient Black Magic (2017): Dominated – unsurprisingly – by its 30 minute opening track, "Jungle Is A Shapeshifter", a torpid swamp of bass throb and ritual drums which lives up to its disorientating premise. Mistah Kurtz – he dread. The rest of it delivers the same medicine in milder, shorter doses. Worth hearing alone, on headphones, and loud – up to you whether you tackle the monstrous first half or the more manageable second. Side project of a noise dude (Prurient) I haven't ever investigated before.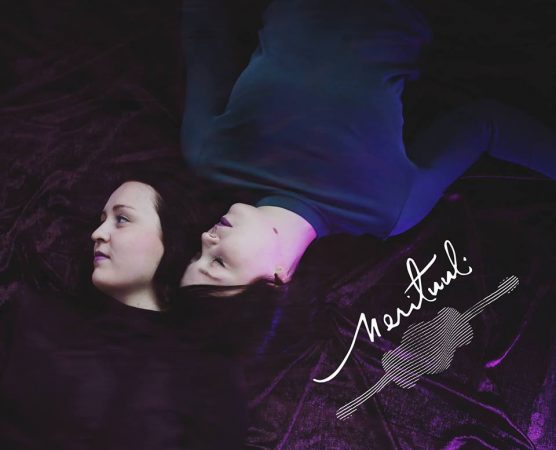 Day 53: MERITUULI – Nyt Kun Olet Siina (2017): First Finnish indie pop LP of the year (unlikely to be the last). I realised over the course of 2017's project that I enjoy this style of music (and its cousins) more when I don't actually understand the words and can just enjoy the music as sad, pretty ambience. For which purpose, this is excellent – a lovely voice, strong hooks, arrangements which are varied and enticing without being too rich (there's even some Alex Reece style frothy drum'n'bass at one point). Recommended if you liked that This Is The Kit album (which I didn't really) and don't mind not knowing what anything means.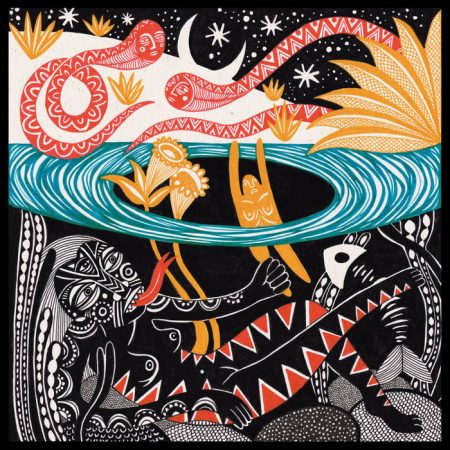 Day 54: YAZZ AHMED – La Saboteuse (2017): Long, lush record by a young British trumpet player who mixes atmospheric jazz fusion (In A Silent Way is a pretty obvious reference point) with Arabic scales and motifs. Very enjoyable, perhaps a little too relaxed in spots. There's a Radiohead cover lurking somewhere in the verdant undergrowth like an escaped puma, but I didn't actually recognise it so no harm done.

OLD NEW MUSIC
I have decided to move THE CHART to this section and highlight NEW ENTRIES in Capitals. Tune-Yards back on top, as Bas Jan is more of a sometimes food.
1. Tune-Yards – I Can Feel You Creep Into My Private Life
2. STARCHILD AND THE NEW ROMANTIC – LANGUAGE
3. Bas Jan – Yes I Jan
4. Silvia Kastel – Air Lows
5. тпсб – Sekundenschlaf
6. Various Artists – Black Panther OST
7. Dream Wife – Dream Wife
8. Burna Boy – Outside
9. Tal National – Tantabara
10. Camila Cabello – Camila
11. John Surman – Invisible Threads
12. CupcakKe – Ephorizer
13. FISCHERSPOONER – SIR
14. Jammer – Are You Dumb? Vol. 5
15. St Beauty – Running To The Sun
16. Shopping – The Official Body
17. Thea And The Wild – Ikaros
18. Fall Out Boy – Mania
19. U.S. Girls – In A Poem Unlimited
20. BRANDI CARLILE – BY THE WAY, I FORGIVE YOU
21. Fire! – The Hands
22. First Aid Kit – Ruins
23. Shame – Songs Of Praise
24. Rhye – Blood
OLD MUSIC
I've been left slightly baffled by the memory-frenzy around 1998, which seemed at the time like a slightly meandering year but is being hailed as the beginning of the modern era (or similar). It might be a UK/US thing – it was, as a Facebook commenter pointed out, the last year before the MP3 age, which led to a big transatlantic, then global, levelling, the effects of which are still playing out in the real actual charts. So a golden year for hip-hop in particular over there was obscured by the continued post-Britpop hangover here. I rediscovered my original 1998 list and it was full of LPs which felt flawed even in that moment and haven't much improved with age. I can remember how much I adored the first three tracks of Mercury Rev's Deserters' Songs, but not why I was happy to give the turgid rest of it a pass.
One album that I hadn't played for ages is dinner party classic Moon Safari (this was around the time I started getting invited to real actual dinner parties, and yes, it was everywhere). The record had dwindled in the memory but I was really pleased by how much I enjoyed it – it has a happy languor the band obviously grew restless with. "Sexy Boy" still sounds like the inflatable banana in the Monet lily-pond, and its mildly contemptuous cheesery was a pointer to their future misdirections. A very pleasant visit, even so.
Comments
Add your comment
Top of page