Posts from 17th January 2016
17
Jan 16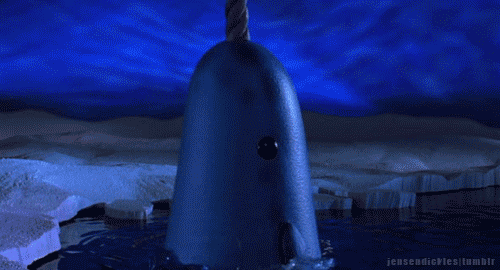 "Hi I'm Mr Narwhal from Elf, you may remember my loveable show-stopping turn in what has now firmly become part of the Christmas canon. There goes Buddy the Elf, leaving the North pole and up I pop saying "Bye Buddy, Hope you find your Dad!" And time was that I thought my scene stealing appearance would spin off into a film of my own, say The Amazing Adventures Of Mr Narwhal. I even wrote a treatment Mr Narwhal Goes To Washington, a nautical remake of Mr Smith Goes To Washington, where I would fillibuster to stop deep sea Atlantic dredging. But sadly it wasn't to be, and John Favreau stopped returning my calls around the time he made Iron Man 2 (I know King Shark is a DC character and I'm not a shark but give a narwhal a break). So these days I can be found doing Harry Nilsson covers on Thursday nights in The Red Lion on Glendale.
And of course I am here to present the FreakyTrigger 20 – 11 countdown of movies. I don't get out to the movies much (its the nose), but I've seen half of them on screener and they would have all been improved by the appearance of an anthropomorphic Narwhal. Damn my agent."
Cheers Mr Narwhal, and I too can definitely see you fitting in our first film here.
»
More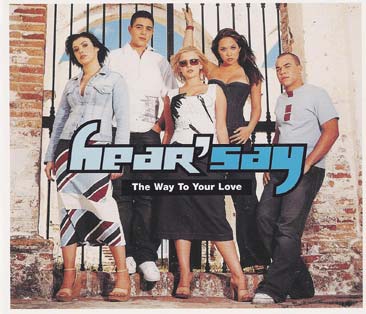 After the story, the appendix. Back in March, 550,000 people put a full stop on Popstars by making "Pure And Simple" number one. Around 1 in 7 of them showed up for the inevitable, pointless follow-up: "The Way To Your Love" makes it here by simple momentum. It exposes the problem with reality TV acts – the way the end of their story isn't naturally a beginning of anything else.
Still, you might imagine that was enough interest for Hear'Say to eke out a career. But they were never more than the sum of their parts – recall how the viewing figures for Popstars plunged once the band was actually formed. And those parts – Kym and Myleene especially – were canny enough to realise they'd won themselves a future that would vanish again if they spend too much time flogging this nag.
Behind all that, a song. One which helps prove why the group had no future. The disjoint of five voices had been a potential selling point of "Pure And Simple", at least – seeing how they might work together was a hook, of sorts. Here's where it became obvious that the answer was "they don't". "The Way To Your Love" is built by producers Stargate along Backstreet Boys lines – individual voices rising together into a unity of yearning. As such, it's serviceable, but it doesn't fit a mixed-gender group and Hear'Say can't give it the lift it needs. "We'll be stronger together / Than we would be apart", this record pleads. It's a lie, and they know it.