Posts from 15th August 2011
15
Aug 11
Hello everyone – a six-week hiatus is no kind of way to treat a blog, let alone one with such a strong and interesting community as Popular. There are plenty of factors here – family illness, a summer of dramatic and distracting events, changes at work (of which more below), paid writing, and more. Something had to give: Popular was it. Hopefully it won't happen again: even writing about a song as piss-weak as KWS reminded me how much I enjoy doing this.
Some good news, though: from October I'm switching to working four days a week, leaving a day entirely free for writing (paid, unpaid, long-term projects). If nothing else, that should stablilise Popular – hopefully it'll lead to other interesting things too.
In the meantime, I hope you've had a good Summer, and see you here for the rest of it.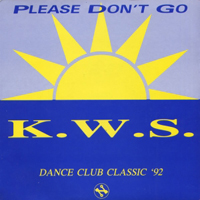 It's hard to muster much love for "Please Don't Go" – a barely adequate trot through a good song. "Begging" has never sounded so thoroughly rote. It's a good example, though, of one of the nineties least-regarded, most revival-immune style, the generic dance cover version.
Dance music is notorious for its stylistic interbreeding, its rapid mutation: a music constantly in flux. Tracks like "Please Don't Go" are what happens when dance stands still: the basic chassis of house music turned into a plastic mould that can be applied to any old song. From KWS to Mad House's Madonna versions, any given 90s chart seemed to have a handful of these things in it. Pundits now complain about the effects of instant access to (almost) anything on popular culture, but let's not forget that when people can remember something and not access it, the resulting gap doesn't always produce productive mis-rememberings. It also produces cheap knock-offs. "Please Don't Go" isn't quite as deathly as the king of the dance cover version, Undercover's formica take on "Baker Street", but it's never memorable. That this nullity got five weeks at the top says more about the immobile singles chart than any double-digit run.
A quick shout-out, though, to its notional double A-Side, the unremembered "Game Boy", which is as near as we're ever going to come to a hardcore track in Popular. As 'ardkore goes, it's poor, a collection of five years of weary dance tropes in search of even one good hook – Beltram-style hoover noises, house piano, cut-up vocal samples, a dubby bassline, none of them sticking around long enough to make an impact. It reminds me more of cover-mounted CD-Rs ("100 Banging Sounds") on computer music mags than any kind of clubbing experience. But it's there.
Clearly I am massively behind on this project, as is often the way with FT projects. But whilst there is usually something interesting to say about any film, sometimes there is not MUCH interesting to be said. So here is a stab at quickly trying to simultaneously cut my list shorter, and get to the heart of the matter with a lot of these films…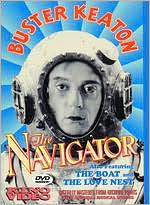 41. The Navigator (Cinema)
Minor Buster Keaton, which has some typically well staged physical humour and innovation. It does seem to be missing Good but it does seem to be missing a whole third act, though I didn't see its deus ex submariner coming. To be more precise it is missing Act 2 Scenes 1 & 2, all of act three and would probably be considerably better without its somewhat racist (though not at the time of course) canibles.
»
More