10
Mar 14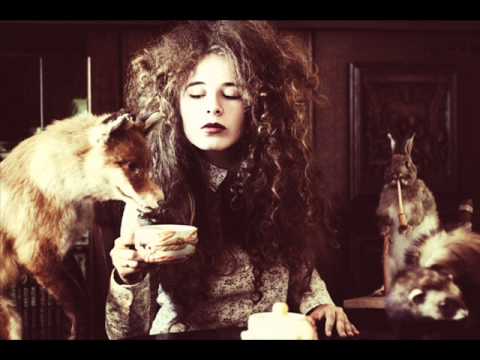 The second Group F match finds Nigeria (managed by Cis) in pole position, riding a wave of appreciation for African pop. Charged with getting past them are Iran (Wichita Lineman) and Argentina (Chris B) with Bosnia-Herzegovina (Scott M) needing points quickly.
As usual, you have two votes between the four tracks. The poll is below the cut, and so is the Group D results, with a second team exiting the tournament….
NIGERIA: Temi Dollface – "Pata Pata"
Current Points: 3
"Here at Team Naija we're delighted with the support our first team received from the crowd, and you'll detect a little of the same retro flair to this next squad's visual performance. Everything else, though, we're switching up: more menace, more bass, a sharper hook, and a more eccentric line past the opposition."
IRAN: Leila – "Eight"
Current Points: 2
"Strongly reminiscent of late 90s electronica – misty-eyed, melodic, lovely shifting synth chords – Leila summons up the spirit of Boards Of Canada, Isan and their brethren. But she is clearly harking back to the late 90s for another reason – Iran's victory in the France '98 World Cup against the United States, the greatest triumph in the history of Iranian football."
ARGENTINA: Alika And Nueva Alianze – "Jengibre"
Current Points: 1
"Alika is a MC from Buenos Aires whose music blends hip hop and reggae, or as one local, beat reporter put it, she's "an MC to hip hop fans and a DJ to the reggae masses." There's a confidence that comes through in this formation that will be necessary to pull Argentina up from third place after a disappointing showing in the first match. "Jengibre" comes from her 2014 album Mi Palabra Mi Alma. Alika's career has been defined by both forward-thinking hip hop and populist activism. "Jengibre" is a perfect example of why the pop football hopes of Argentina are riding on her shoulders, and it's a challenge she's been waiting a generation for."


BOSNIA-HERZEGOVINA: Dijana Bliznac – "Zivot Nema Reprizu"
Current Points: 0
"After a humbling first outing in the Pop World Cup it seems prudent to begin swapping experience for the exuberance of youth. Dijana Bliznac has made a big impression in her first season in the turbo-folk top flight, here bringing a Balkan touch to the pioneering Romanian dance-pop formation. In truth though she's just dancing through the pain, the title translating as 'Life Has No Re-Run'. Clearly she's well aware of the need to get points on the board, but also that disco sadness transcends language."
THE POLL:
F2: Which TWO Tracks Do You Pick?
NIGERIA: Temi Dollface 61%

IRAN: Leila 50%

ARGENTINA: Alika And Nueva Alianze 46%

BOSNIA-HERZEGOVINA: Dijana Bliznac 33%

Total Voters: 46

Poll closes: 17 Mar 2014 @ 13:00

Loading ...

RESULTS: Uruguay's back-to-indie-basics style didn't do much for the commentary box but their workrate let them pull off a famous victory against underperforming or unlucky opposition. 3 points for them, and they're in the Group D driving seat. Meanwhile, Costa Rica edged England to the 2 points, leaving the plucky Central American minnows with a real shot at qualification. England don't need to panic yet, but it's fair to say this is a setback. And sadly we say goodbye to Italy, who drew a blank again and cannot now qualify from the group. Their performance next game might make all the difference to other teams' fortunes, though.

Comments

Add your comment

Top of page

Related Posts

About the Author

Tom invented Freaky Trigger on a bus journey in the mid-90s. A page about what he's up to can be found

here

Featured Posts