27
Feb 14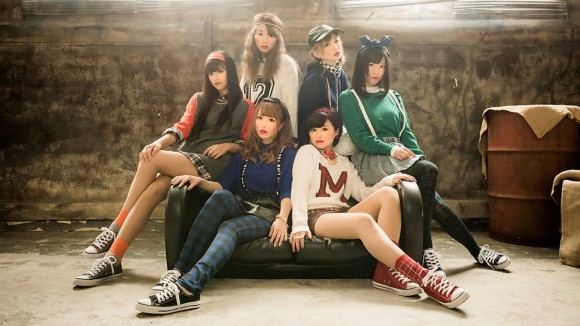 Group C's second game finds a confirmation that David Cooper Moore has been given the Colombia manager's job full-time after impressing with his urgent substitution in Game 1. He'll be looking to build on a point, while Japan (Patrick St Michel) and Cote D'Ivoire (Garry McKenzie) seek to capitalise on strong starts. Rounding out the group is Greece (Billy Dods) – yet to find the net. All of that could change with your votes!
4 tracks, 2 votes, below the cut – as well as news of our first ELIMINATION.
JAPAN: Especia – "Midnight Confusion"
Current Points: 3
"The Japanese squad grabbed the field's attention and trampled through our first match, and now we enter phase two – showing our playful side off. We want to charm the world this time around (and conserve some energy), and Osaka girl-group Especia's bouncy 'Midnight Confusion' works wonder. It's catchy but also a bit unpredictable (that saxophone solo!) and comes with a hell of a chorus. Eyes on us, hopefully."
COTE D'IVOIRE: Meiway ft Black Kent – "Couvre Feu"
Current Points: 2
"Cote D'Ivoire management are happy with the enthusiasm and energy shown by the team in the first round, but feel a few tactical tweaks are required . After packing the midfield in the opening game we've decided to switch to a zouk-kompa formation with two strikers to give us a more direct route to goal. This allows our veteran target man Meiway to forge a slick partnership with Black Kent playing in his usual free(style) role."
COLOMBIA: Esteman ft Monsieur Perrine – "Ooh La La"
Current Points: 1
"After a grueling scramble to substitute in Match 1, the Colombian team catches its breath with a textbook Skiffle Charm Offense. Don't let the light fancy footwork here fool you — Colombia is regrouping for a big play down the line."
GREECE: Bang La Decks – "Utopia"
Current Points: 0
"Monika gained some plaudits for her possession game, but unfortunately played too deep and couldn't convert this to points. For this round I've opted for a more pressing game and have called up to the squad Athens hottest duo, Bang La Decks. In the past year they've created a big splash in the Balkan and Greek leagues, but can their sound translate to the world stage? Utopia is their second single and shows they're not afraid to mix things up. Will it be enough to get the Greek campaign off the ground?"
THE POLL:
C2: Which TWO tracks do you pick?
GREECE: Bang La Decks 63%

COTE D'IVOIRE: Meiway ft Black Kent 54%

JAPAN: Especia 48%

COLOMBIA: Esteman ft M. Perrine 25%

Total Voters: 67

Poll closes: 6 Mar 2014 @ 13:00

Loading ...

THE RESULTS: Our first DRAW of the Pop World Cup 2014 in Group A, as both Brazil and Cameroon grab 2.5 points. Croatia get 1 and Mexico get 0. What does this mean for the group? It's bad news for Mexico – failure to score in either game means they cannot now quality for the knockout stages – they'll be playing for pride in Game 3. It's not great news for Croatia either, their 2 points give them only the slenderest chance of progress. Brazil are almost home and dry on 4.5 points, and Cameroon have are through to the knockouts with 5.5. So not quite "all to play for", but this group hasn't let the listener down yet and I expect the final group game to be an exciting proposition anyhow.

Comments

Add your comment

Top of page

Related Posts

About the Author

Tom invented Freaky Trigger on a bus journey in the mid-90s. A page about what he's up to can be found

here

Featured Posts