13
Jan 19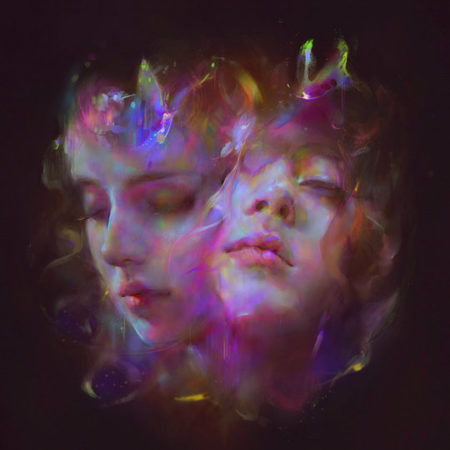 This is a document of my album-a-day listening project. Each entry originally comes out as a tinyletter and subscribers to that get intros and miscellanea as well as the LP reviews. When a new letter goes out, the previous letter goes up here. A fine arrangement!
Days 1-5:
#1 Kelly Moran – Ultraviolet
#2 Let's Eat Grandma – I'm All Ears
#3 Antoine Kogut – Sphere Of Existence
#4 Stefflon Don – SECURE
#5 Cab Calloway – Hi De Ho Man: Classic Cab Calloway
Starting when the year starts means – inevitably – actually new releases are thin on the ground. I fell off the promo email lists of all but the most GDPR-defiant PR people a long time ago and there's no virtual pile of envelopes on the doormat to get me started.
Fortunately I hardly listened to any albums last year. Laziness generally pays off in the end. The highlight of this week was album #2, I'm All Ears by Let's Eat Grandma. This is all over the year-end lists so you've almost certainly heard it too, but it's remarkable stuff. The best kind of youthful creativity, this – hearing fabulously talented people learn and build on what they've learned, absorb and reshape existing ideas, and still end up with something molten and urgent. So you-the-listener feels pulled along with them as they discover what they can do: it's one of those records where every track makes you think "what are they going to try next?".
The other thing that struck me very strongly about this record is how Lorde-ish the vocals are. I don't especially like Lorde's music and I don't know if LEG have acknowledged any inspiration, but the approach she's outlined – using the sound and feel of modern pop as a guidepath for expanding your own songwriting craft – is very much at work here too.
Another very strong record is the one I played at 2AM on January 1st to get my year off to a reflective start, Kelly Moran's Ultraviolet. This one's a slightly more difficult beast to get a grip on – the rough formula is spiky, crystalline sound patterns, like thin lines in frost, which gradually resolve into lusher electronic pieces. Standout track "Helix" is the one to try to see if you dig it. I love this kind of chilly, exact music.
The rest of the week's records weren't as good. Stefflon Don's summer mixtape is fine when she gets on with the job herself – the more Jamaican she sounds, the better it works. But it loses some energy as it rolls on, and it leans too heavy on the international guest stars, who either distort her style to match their own (Future) or try and adapt themselves, with lumbering consequences (Khaled). Neither of these two gentlemen is exactly known for their choosiness in guest spots, so their appearances aren't even successful as status-markers.
No problem with the material on the 1974 compilation of Cab Calloway's 1930s work, except some of it sounded a bit too clean for comfort – the sleeve copy, "electronically re-recorded to simulate stereo", could mean nothing more than a mastering job, or it could hide all sorts of sins, and I'm not enough of an expert in the originals to know which. The "Minnie The Moocher" is the one I know, at least. I had to hunt around on the web to find that sleeve copy, of course – Spotify is hopeless when it comes to versions and details.
The relative dud of the week is poor old Antoine Kogat, whose album I had downloaded for reasons which completely escape me – perhaps he contributed a track to a sampler I liked? If so it must have been an instrumental – Sphere Of Influence is pillowy boudoir ambient constantly interrupted by a hairy-chested French growler. Does he want you as a bedmate, cult member or both? *Gallic shrug*
Comments
Add your comment
Top of page