4
Nov 11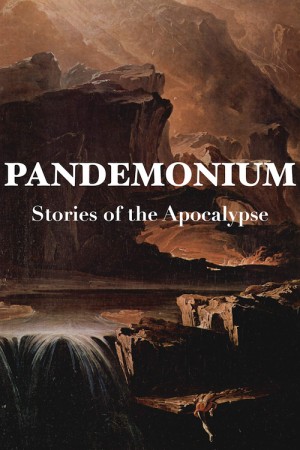 Firstly, an apology: this is a post in which I am unambiguously trying to promote something – my shaky defense is that it is primarily the work of other, very talented people, and that it is a project with which I am very proud to be associated.
The freshly minted Pandemonium Fiction have compiled an anthology of new short stories to tie in with the John Martin exhibition at Tate Britain – the one that Mark talks about below.  The editors have gathered both up-and-coming and wholly established names, who between them have produced an smartly varied collection of stories on, well, the end of the world.  And its terrific.
The writers are drawn from genre – they include Lauren Beukes, Jon Courtenay Grimwood, Scott K Andrews and Jon Oliver – but not exclusively, and are very diverse within a locus of the subject.  A couple of stories make direct reference to John Martin, most others are more oblique, and one precociously contradicts the premise.  Although foreboding and gallows humour permeate, the the grim topic is more often made intriguing than bleak, and across eighteen stories it remarkably, and perhaps accidentally, sidesteps repetition.
I am one of the writers, so naturally I'm inclined to be favourable, but I really have been very impressed – and intimidated – by the quality of writing.  Its not simply that there are no weak stories, its that every one is worthwhile – moving, witty, clever or memorably horrific – and plenty could be a stand out story elsewhere.  I realise I have motive to be glowing, but if I simply wanted to be enthusiastic, there are plenty of other things I could say.
But I am enthusiastic, and incredibly pleased to be part of this.  It started as an inaugural issuance of small press for e-books, and has since been picked up by the Tate who are hosting the launch and will be stocking it in their bookshop shortly.  It's a small project that's been recognised for its superb achievement, and it really couldn't be more deserving of success.
Pandemonium – Stories of the Apocolypse is for sale as an e-book through Amazon in the UK and the US.  The launch is tonight – 4th November – at Tate Britain, where there's plenty more John Martin to see as well!
Comments
Add your comment
Top of page