Posts from 24th January 2014
24
Jan 14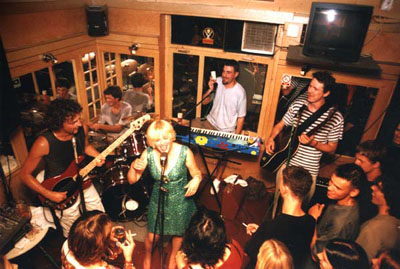 Welcome managers and fans to the Pop World Cup 2014! Over the next few months 32 teams and over 100 songs will be fighting it out to be crowned Pop World Champions 2014. Who decides the winner? You do – by listening to the tracks for each match and voting for your favourites.
In the Group Stage, we'll be putting up matches every Monday and Thursday. Each match will include 4 songs and you get to pick your two favourites in a poll. After a week, the poll will close and we'll announce the results. As in the so-called real World Cup, each team gets three matches to impress on this global stage.
As well as voting, fans are encouraged to cheer on their favoured teams – and critique the opposition – in the comment boxes.
Onwards! Group A features host nation Brazil, managed by Matt DC; Mexico, managed by Steve Mannion; Cameroon, managed by Chris; and Croatia, managed by intothefireuk. This year there won't be any 'analysis' from me, it's straight into the tracks. (Click through for tracks and poll – we also have a Spotify Playlist)
»
More