Posts from 3rd February 2009
3
Feb 09
Popular is on a brief hiatus while I play in the snow.
But here's something to have fun with in the meantime (if you live in the UK, and are on Spotify!)
Bunny Through The Looking Glass is a collaborative playlist in which you can upload cover versions and remixes of No.1 hits. There are only two rules:
1. Only versions of songs that I've already written about on Popular. (I'll delete later ones)
2. As far as possible try to move them to the right chronological bit of the playlist.
That's all! Have fun with it!
In Crouch End yesterday (this will become important) I saw a small child gleefully playing in the snow after being let out of school. The poor nipper was possibly upset that his primary school had not been closed by an inch of snow, but he was making up for it afterwards by pelting friends and the occasional passer-by with snowballs. I beamed on with thoroughly appropriate adult bonhomie*. Until I saw his friend who was pelting him back using this:


Yes, the Sno-baller (check the Wicked spelling of the device to give it that extra edge of cool).
According to the website where it can be purchased at a pinch for £8.95 for that one day a year IF YOU ARE LUCKY fun, the Sno-baller has all these great features:
»
More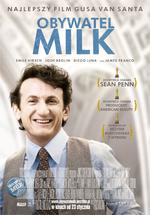 * I don't think it will, by the way. Its a good, but pretty bogstandard, biopic which stands or falls – like most biopics – on how interesting you find the facts of Harvey Milk's life. And in this case its Milk's life from his 40th birthday, missing out a previous forty years of closeted homosexuality. It stands better as a testament as "only thirty years ago" monument to bigotry, and is serious and all. But Oscar winner? Here's how.
-Its about California. Its about Californian politics. Where do most members of the Academy live? Why did Crash win best picture a few years ago? Cos it was set in, on and around LA and disquieted every Academy member who felt a bit bad about having a Latino maid. Everyone in the academy will at least know one gay person. Ergo, Milk.
»
More