14
Nov 04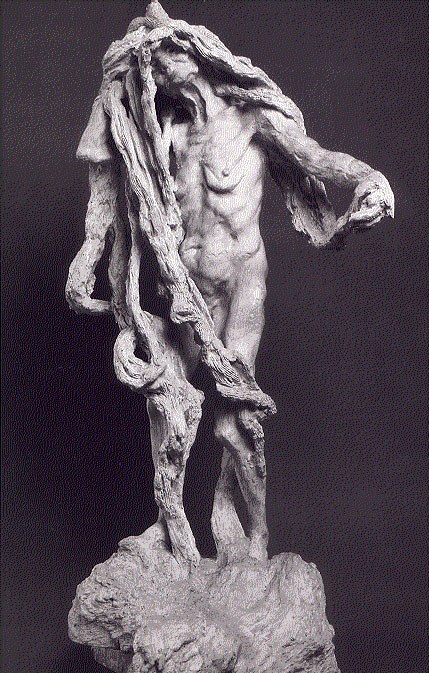 Camille Claudel
I seem to be engaged in a series of appreciations of undervalued artists from a century or so back here (see Bartholdi and af Klint pieces below). I'll stop after this one, but I do want to mention someone who I think was a great sculptor, and is largely unknown – she doesn't get an entry in my Penguin Dictionary of Art and Artists or The Oxford Companion to Art. Indeed, the latter doesn't even mention her among the list of Rodin's assistants – she was his student and lover.
Obviously this explains her neglect. Her style is something like his, and I wouldn't claim that she was his equal as an artist – but there aren't many other Nineteenth Century sculptors I like better. Her bust of Rodin is a magnificent work, but it's her disturbing and undoubtedly disturbed* figures that I find hugely compelling and fascinating, like the one shown here, from 1893.
* she died in an asylum; I'm not trying to valorise this, as that's a tendency I firmly oppose, that inclination to make mental illness glamorous, so long as it's an artist. I don't accept that there is something more essentially tortured in an artist's life than anyone else's.
Comments
Add your comment
Top of page