Pet Shop Boys
10
Jun 15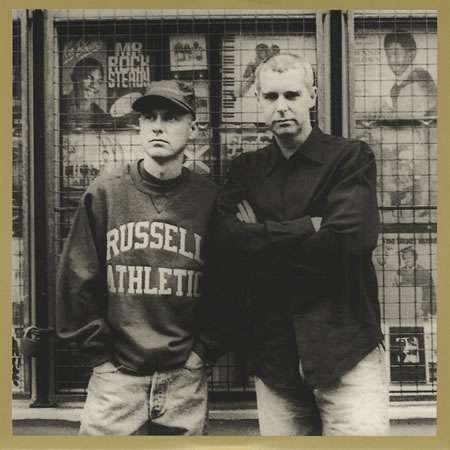 This is a reprint from my Tumblr, from a meme where people asked for album reviews. This was for Very, by the Pet Shop Boys (and Bilingual too, as it turns out).
I got an anon asking about Bilingual too, so I'm going to consider them together as the NEIL TENNANT TURNS 40 diptych of albums. There may be an element of projection in this, dear reader. Tennant of course coined the phrase "imperial phase" to describe the moment when you're pop's darling, and it ends at – no coincidence this – roughly the point at which house music takes over from the post-disco/hi-NRG dance music the PSBs made as the default sound of clubland. So all their run of albums post Introspective to about Nightlife (maybe that and Release too) are him (and Lowe, who knows!) coming to terms with this.
The first move is easy – prove your songwriting chops and show you're a serious guy with Behaviour, but Very is the interesting one. The Behaviour singles did OK, but the tide is going out on them, the music has changed under them and Tennant's in his late 30s – they know they basically have one more shot at making a great pop album which forces its way into the public consciousness, which gets and earns coverage in Smash Hits as well as respectful write-ups in the broadsheets. And Very is their attempt at that album, the last event Pet Shop Boys record.
»
More