Comics Reviews
15
Apr 15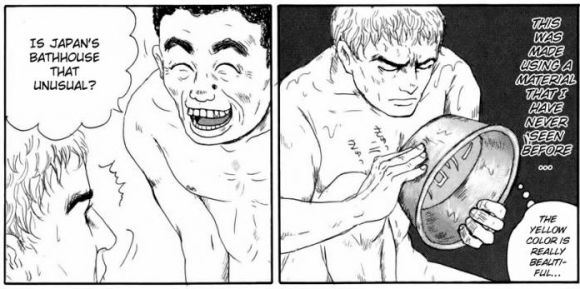 More comics reviews, this time focused on manga. Contains spoilers in places!
Thermae Romae I (Yen Press)
Surely the greatest time travel/bathhouse design manga ever written, Mari Yamakazi's charming Thermae Romae has the pace and pleasures of a culture-clash sitcom: each episode, down-on-his-luck bath architect Lucius Modestus is confronted with a bathing-related problem in 2nd century AD Rome, finds himself whisked away to modern Japan, and returns home full of inspiration. Along the way he invents the Roman Empire's first reptile house, water slide and loyalty marketing scheme.
»
More
2
Apr 15
More comics reviews originally from goodreads.com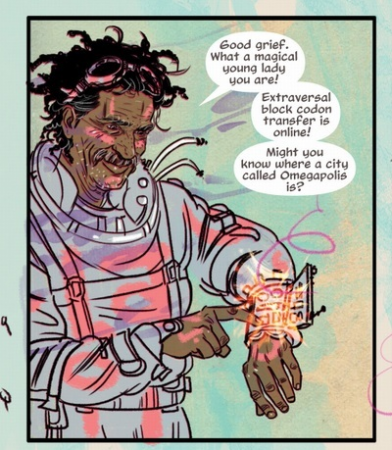 SUPREME: BLUE ROSE (Image Comics)
The 1990s saw a rash of metafictional superhero comics by British writers – Grant Morrison's Flex Mentallo and Animal Man, Alan Moore's Promethea, and Moore's original run on the Rob Liefeld character Supreme. Supreme: Blue Rose is Warren Ellis' late contribution to the genre – the constant revisions and reboots of the modern superhero given a typically Ellis-ian science-fiction gloss. Themes from Ellis' short-lived newuniversal project bubble up here too. For all the familiar – even mildly nostalgic – postmodernist and hard science trimmings, this is in places a very contemporary comic: protagonist Diana Dane is a former journalist turned freelancer, constantly having to ask herself what it means to live your best life in a disrupted, unstable world, even before those terms acquire more sinister meanings.
»
More