19
Dec 19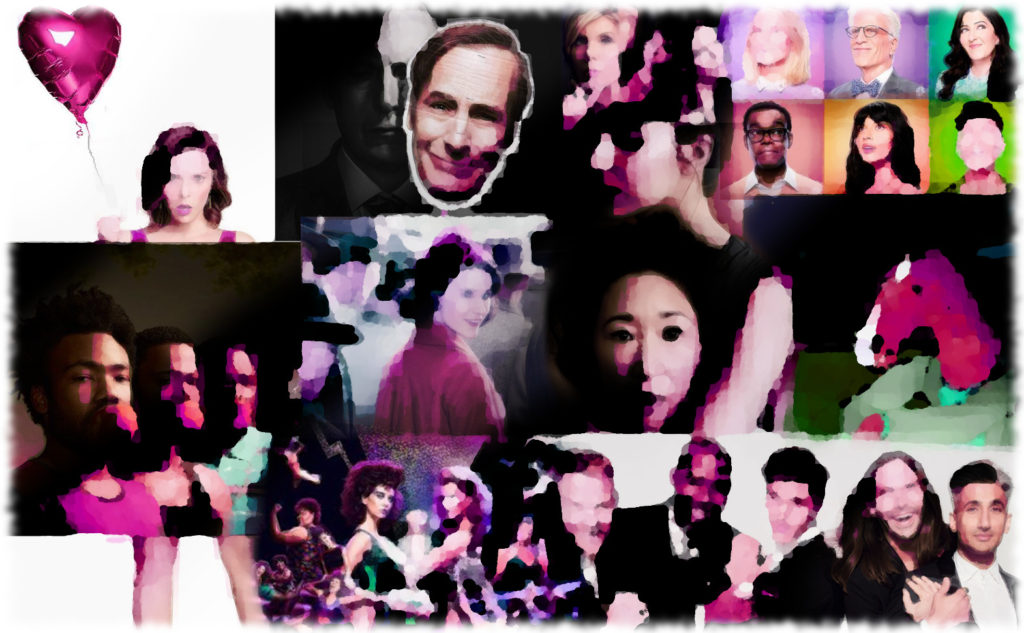 Sooo…… Sorry.
Four years ago I started the FT Film poll (to ape Kat's music poll – but also because they are pointless fun things to do – and might be better than just putting my own top ten up). Two years ago, in the flush of the film poll going well, and the realisation that most FT readers were watching more TV than films, I thought to throw more visual media into the mix. It was the Golden Age of TV so it seemed to make sense.
The thing is, I don't watch much TV. I go to the movies. So whilst I could cobble together a list of twenty shows for myself, it was a list that I knew would miss plenty of the best of the year because I had made a decision to not watch them due to time (or couldn't watch them). So after putting together last years list – I was stuck having to write about thirty TV shows where I had watched just ten of them.
Of course I wasn't going to write about something I hadn't seen, so I threw myself into watching all of them. Or actually, I didn't. I went to see even more movies knowing that The Americans wasn't going away and that it seemed to have ended pretty well. All of this is to say that I won't be running a TV Poll this year.
HOWEVER that leaves last years poll, which I really really should release for all of you (one person mainly) clamouring to see it. It may not surprise any of you, the field ends up being broad that there were only 28 with more than one vote to qualify out of a field of 85.
So here is last years list, the top five being very similar to the 2017 list, and very US Prestige TV.
30. You
29. Unbreakable Kimmy Schmidt
28. Maniac
27. American Crime Story: Gianni Versace
26. Insecure
25. Doctor Who
24. The Sound Of Movie Musicals
23. A Very English Scandal
22. The Expanse
21. Mortimer and Whitehouse: Gone Fishing
20. Jane The Virgin
19. The Haunting Of Hill House
18. Big Mouth
17. Barry
16. Sharp Objects
15. Derry Girls
14. Steven Universe
13. American Vandal
12. Vic & Bob's Big Night Out
11. The Americans
10. Queer Eye
9. Crazy Ex-Girlfriend
8. BoJack Horseman
7. Better Call Saul
6. Atlanta
5. The Good Fight
4. GLOW
3. The Marvelous Mrs Maisel
2. Killing Eve
1. The Good Place
I'll be going out for the film list tomorrow, and will so that properly, but shed a tear for the TV poll, (though don't you think looking at the 2018 list a year late really recontextualises it… #excuses)
Comments
Add your comment
Top of page