23
Dec 17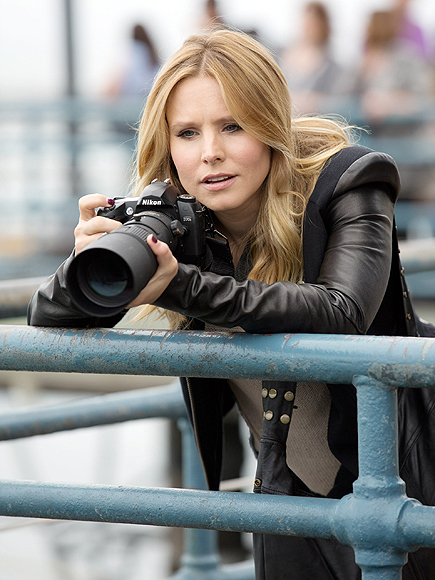 Hi I am Veronica Mars. You might know me from my mid 2000's TV show Veronica Mars where I navigated the class structures of Californian High School and solved crimes every week whilst being snarky to people. Or you might know me from my 2014 crowd funded movie Veronica Mars where, despite having grown up, I went back for a ten year anniversary to my Californian High School to ostensibly give everyone the opportunity to catch up with all the old characters that hadn't been murdered, and solve another crime whilst being snarky to people. Anyway I am here to illustrate that the line between TV and Film is wafer thin these days and so it is high time that Freaky Trigger ran a TV Poll AS WELL AS a Film Poll. And I am here to introduce that idea, solve a crime and be snarky about people. Or at least Sight And Sound who apparently think Twin Peaks: The Return is the second best film of the year…
Thank you Veronica. And welcome to the third annual film poll and the first TV poll. The rules are simple – rank your top twenty in both categories IN ORDER and send your vote to ftfilmpoll AT gmail DOT com.
As long as the film or TV show was properly released in UK cinemas or shown on UK TV in some form (VOD / Multi-Platform) in 2017 in the UK it will be counted. I may be a little more forgiving with TV seeing the multiple ways people watch it, but if anyone votes for Breaking Bad I will shut the whole thing down. You don't have to vote in both polls. You don't have to list a full twenty – I'll take whatever you've got. If you want to mention a worst in each category I may do a post about that too. The deadline to submit is 3pm on New Years Day because you might be watching movies up to midnight (again all other film polls neglect this point).
Your number 1 will get more points than your 20. And to make the final countdown, it must have at least two people voting for it. If you want to look at last years film polls to get a sense of the local talent, you can here:
FT Film Poll 2015
FT Film Poll 2016
And remember, nearly all of last years award winners and 2016 Cannes darlings were released in the UK in 2017, so I think the start of this year will be quite strong.
Comments
Add your comment
Top of page