18
Dec 15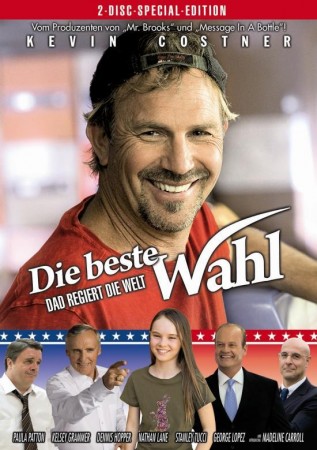 "Hi I am Kevin Costner, star of Waterworld and The Postman, but in this instance from the poorly German Dubbed Version of Swing Vote, here to sell to you the concept of the FreakyTrigger Movie Poll 2015. I have been drafted in (though Draft Day is a different movie) because everything I do is insanely popular: they still do the Waterworld Stunt Show at Universal Studios Tour. And there is a suggestion that this new intiative may not be popular at all. Well Swing Vote was all about voting and elections and so is this nonsense so it made sense a few minutes ago.
Can I go now, my gills are getting itchy."
Thanks Kevin, and nice hat.
For the first time ever, in a democratisating way, we are running a FILMS POLL. We've never done one before because the sense was that generally the FT readership gave less than a stuff about movies, but what kind of reason is that? We should put this to the test with a real actual call for submissions. More importantly if we are only going to get five or six entries, your vote will really really count. Thumbs up or thumbs down, but pull your finger out.
The rules are the same as all of the other FT polls. year. Vote for UP TO 20 titles IN ORDER and send your vote to ftfilmpoll DOT gmail DOT com. As long as the film was properly released in cinemas (VOD / Multi-Platform) 2015 somewhere it will be counted (obscure film fest releases may or may not make the cut but they probably won't make the chart if only you saw them*). I might tap you up for a write up or some words if your choice makes the list, so consider your responses. And if you only saw five films this year and still want to vote for Jupiter Ascending then do so.
I think it has been an interesting year for movies, and I'll have no trouble identifying twenty great films, and there are loads I am catching up with over the next fortnight, as should you! Its better than Turkey with the family. Feel free also to use the comments to query methodology, remind people of a film that came out in January, question every aspect of this project… Votes will close on 11.59pm GMT on 31st December 2015
So remember:
– The order of your top 20 is important! Your #1 will be allocated more points than #20.
– If you can't think of 20 films then 10 or 14 or 1 is just fine.
And see you for the rundown in January.
*Cos to qualify at lest two people have to nominate it.
Comments
Add your comment
Top of page