15
Aug 11
Clearly I am massively behind on this project, as is often the way with FT projects. But whilst there is usually something interesting to say about any film, sometimes there is not MUCH interesting to be said. So here is a stab at quickly trying to simultaneously cut my list shorter, and get to the heart of the matter with a lot of these films…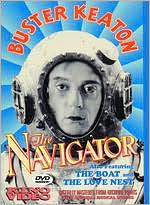 41. The Navigator (Cinema)
Minor Buster Keaton, which has some typically well staged physical humour and innovation. It does seem to be missing Good but it does seem to be missing a whole third act, though I didn't see its deus ex submariner coming. To be more precise it is missing Act 2 Scenes 1 & 2, all of act three and would probably be considerably better without its somewhat racist (though not at the time of course) canibles.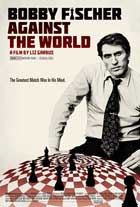 42. Bobby Fischer Against The World (Cinema)
Senna for the chess set, lacks the oomph that motor racing has. Or indeed colour TV footage or a decent proper rivalry. Definitely proof that when they say truth is stranger than fiction, what they actually mean is messier. Child prodigy chess champ wins world championship, goes off the rails and becomes an anti-Semitic USA hating exile from his own country in Iceland. Its not that you can't write it, its just that no publisher would take a story which lacks such a sustained dramatic throughline.
43. Professor Layton and the Eternal Diva (Open Air in Canary Wharf!)
Would anyone dare make a Western film based in some sort of generic twenties Japan now? Not just based, but with wholly Japanese characters which are basically walking amalgams of archtypes without much research beyond, say, Lofting's Doctor Doolittle books (THAT'S who Layton looks like). Oh do they ever say in the games what Layton is a Professor of? AND DON'T SAY PUZZLES. THAT IS NOT A PROPER SUBJECT.
44. Beginners (Cinema)
The theory on Beginners is that its Ewan MacGregor's best acting role for ten years or so. But as he is playing an emotionally closed, commitment-phobe who has a nicely goofy voiceover, an autobiographical director-writer behind the camera and next to zero story, you wonder how he could get it wrong. It is almost impossible to act badly in this film, because anything put down as bad acting could just be character quirks.
45. The Big Picture(Cinema)
I fear Roman Duris's presence destablises The Big Picture, a fun potboiler which is surprisingly inventive, though it is unclear for what ends. Duris lends the accidental (hmm) criminal a bit too much dignity, and I am really not sure what the film is trying to say about art. Duris pre-crime is a workaholic family man who has given up on his dream of photography. Post-crime he is a feted snapper, until it threatens his freedom. And then in a bizarre coda he is an accidental hero, sort of a Littlest Hobo with a camera. None of which appears to resonate or redeem the character, who doesn't cinematically need redeeming because he is heroically played by Duris.
46. Takers (DVD)
Which brings us nicely to Takers, in which the ultimate gang of bank robbers come up against a cop who breaks all the rules and make a mistake. The mistake being inherent in the film because cops who break the kind of rules Matt Dillon breaks here (namely taking his estranged kid on a stakeout, beating up EVERYONE) are not very sympathetic. And as much as Idris Elba emotes, he and his gang of robbers are as sympathetic as any gang that has superbland Paul Walker and HAYDEN CHRISTENSEN IN A PORK PIE HAT can be. Which is not very sympathetic at all. Its the kind of film that when you get to the end you are quite disappointed when some of these characters survived it.
47. Arrietty (Cinema)
Its nice to look at, as is any Ghibli, and tells its story nicely. But do we really need another version of the Borrowers, and does it need to have a sick child thrown in for extra emotion? Much like The Big Picture it ends at a weird juncture, though I believe it ends where the first book pretty much does, teasing awesome kettlebound adventure. Also I was a little annoyed that the Cineworld didn't advertise they were showing the subtitled version – I was rather looking forward to the sympathetic UK dub. The subtitles didn't really work for the non-Japanese five year old in the cinema either.

48. Fantasia (DVD)
More animation, and the Disney film that I always avoid because, you know, classical music. Initial response, the only decent bit in it is The Sorcerers Apprentice. Other disagreed on twitter and I'll give them that the dinosaur bit is at least as god if not better than the comparible sequence in Malick's Tree Of Life. And there is something nice about a film with a programmed in intermission. I made a cup of Earl Grey, which possibly was the best thing about the whole experience. Because, you know, classical music.
49. Grown Ups (DVD)
It is kind of a microcosm of the UK riots in a film. A bunch of adults bemoan their kids being shit whilst being the CAUSE OF THEM BEING SHIT. Or at least their shrewish wives are. Because as the film says, there is no way Adam Sandler could be a bad parent. Ever. He has now destroyed any goodwill I gave him for You Don't Mess With The Zoltan. (Also contains a water park sequence which reminded me that there is already a canonical waterpark set-piece which effectively retires it from history in Bill & Ted's Excellent Adventure).
50. Captain America: The First Avenger:(Cinema)
OK, so its a superhero film set in WWII where the bad guys are "too evil for the Nazi's". SO evil they do a double handed Heil. So realism is not the order of the day. Its fine to have a super-soldier, and cosmic cubes and the like. But it feels a touch offensive to stretch the wish-fulfillment to suggest the US Army happily had a Japanese member in its elite unit, and not actually in an internment camp in Iowa. I am not sure fantasy gives them that licence (thanks to @Cigaretteburns for this germane point). Oh and what do cinemas think about this post credit easter egg business, because I am getting heartily sick of waiting through eight minutes of credits to see Samuel L.Jackson again?
Film 2Oh!! is an attempt to write about every film I have seen this year which is really quite tricky. This year I have seen 161 films, written about 50.
Comments
Add your comment
Top of page