28
Apr 20
I'm raising money for domestic violence charity Refuge by running a People's Pop Poll on Twitter, which starts in May. If you can spare any money, please consider donating (and nominating a favourite pop track!)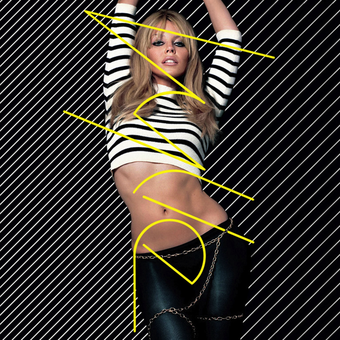 The extraordinary success of "Can't Get You Out Of My Head" did more than revive Kylie – it confirmed her, all over again, as an adopted national treasure, a woman who'd be guaranteed at least a respectful hearing, whatever she did next. And it liberated her to let that "next" be whatever she liked, from electrotrash, to weird country-pop, to full-orchestration belters. She went from being an act who a site like Pitchfork would review for an April Fool's Joke to someone they'd cover instinctively, a journey to respectability the rest of pop took alongside her. For good and ill.
"Slow" takes the electropop momentum of "Can't…" and hushes it, inverting it into a slinky knot of twining, bubbling synths. The way the backing of "Slow" shimmers and twinkles over a gentle bassline nods to then-fashionable microhouse – it's like a Madonna record if her magpie eye had landed on Kompact. Madonna is a touchpoint in other ways, too – Kylie's breathy vocals take a cue from the early-90s "Justify My Love"/"Erotica" style (The "Read my…body language" break being the clearest swipe). It's a good fit for her – a way to give some grain and contrast to a thin voice – though still feels a bit like being seduced by a chipmunk.  
Still, "Slow" marks a rare thing for Popular – a happy-ever-after. This low-key final number one is the start of a late career that's been more varied (and better, truth be told) than most of her first decade. I've stumbled sometimes trying to enjoy her as a performer rather than an icon-next-door, and it's fitting that "Slow" lands in the that familiar "good but not quite convincing" zone for me. But it's as hard as ever to dislike Kylie, a star who survived with her integrity, and our affection, not just intact but increased.
7
Comments
Add your comment
Top of page