11
Feb 20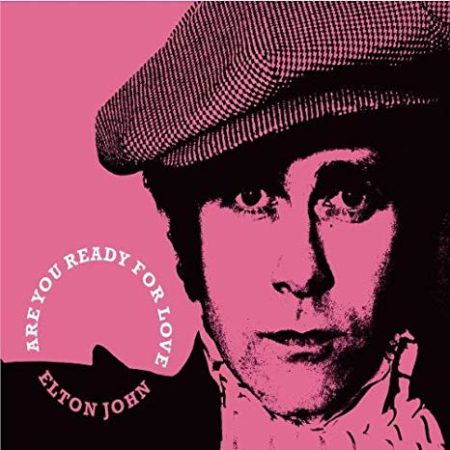 Elton John's best moment at number one comes with a forgotten track from a barely-noticed late-70s EP, lucked onto years later by someone in Sky Sports' ad agency, remixed (delicately and discreetly) by Ashley Beedle, used to promote the new football season, and received with delight as a lost gem from a national treasure.
For all that the big beasts of pop have deep catalogues, it's relatively rare for anyone to have a latter-day hit with a genuine obscurity. Record labels can be philistines, but once an act's on their books they're usually canny or venal enough to squeeze the material for what it's worth. Besides, it's a lot easier to run with the public's initial verdict – why try and give some forgotten recording its due when you could just put out another Greatest Hits? "Are You Ready For Love" sounded like a hit the minute it resurfaced, but the fact of that resurfacing remains deeply unlikely.
Why was the song neglected in the first place? It's probable Elton just didn't especially like it. He didn't write it, after all, and the Thom Bell sessions it came from were fraught and incomplete. What should have been a natural collaboration – John's love for the Philly sound was deep, and "Philadelphia Freedom" tipped the hat to Bell with its early-disco string hooks – went sour; hardly surprising nobody was keen to do much with the results. When "Are You Ready For Love" did come out, on a 3-Track EP, the disco era was beginning to overripen, and perhaps there wasn't much interest in a declining star's stab at dance-pop.
The song didn't necessarily make more sense in 2003, but it made a different sort of sense. What might once have sounded tacky had aged into classiness, and "Are You Ready?" was able to feel reassuringly comfy while dodging the trap of over-familiarity. The teasing, twinkling plucked string intro, and the easy bounce of the percussion, make the song feel especially welcoming, like you're being ushered into a disco VIP room which turns out to be a cosy snug.
Elton gives a well-judged performance too – he starts intimate and conversational, not breaking out into his louder registers until the chorus, and then his earnest gruffness on "Yes I am… Yes I am!" makes it come off as honest yearning. It's hard to overstate how much the absence of Bernie Taupin helps – no wild metaphors, no mawkishness, no knotted scansion. Elton John without those things wouldn't be Elton John, but a break from them for these few joyfully straightforward minutes is exactly what he needed, even if it took 26 years to realise it.
7
Comments
Add your comment
Top of page