17
Aug 19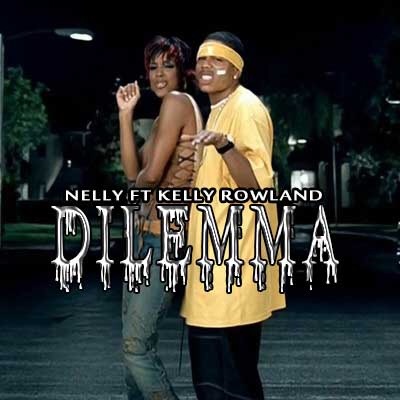 Nelly spent some of the year before his second LP dropped in a beef with the perennially grumpy KRS-One. The feud was not a dignified one. KRS-One called out pop-rap in general, Nelly took it personally, spent a summer trying to goad KRS into a response, finally succeeded ("You the first old man to get a rappers pension / No hits since the cordless mic invention") and was rewarded by KRS-One calling for a 'boycott' of Nellyville.
At the centre of the beef was a familiar question: how distinctive are pop stars? For KRS, not calling out pop rappers by name was part of the point – they were, are, and always will be a communal mass of easily switchable sell-outs. Nelly, understandably, begged to differ – his personal brand, style and talent were the reason people loved him.
There's truth on both sides – which is probably why Nelly took a certain degree of offence. Nelly's talent isn't in question, but what he has a talent for is smooth, catchy, radio-ready tracks. He's often tacky (calling his energy drink brand "Pimp Juice") but never edgy. His rapidfire flows come across as local-boy swagger, not battle-ready virtuosity. His best song – "Hot In Herre" – is also his funniest, a cartoon horndog anthem.
All of which makes him the perfect rapper to sell a slow-jam like "Dilemma", which is smoothness personified, a seducer's bubblebath: you can listen to it four or five times in a row and it'll remain pleasingly soft-focus, that chiming "I… I…. I…." hook the most distinct impression. I like it far more than I did at the time, when I was impatient for more novelty and "Dilemma" seemed a gauzy distraction from pushing things forward.
In collective memory it's gone down as a duet, but I think the "featuring" credit reflects it better – Nelly is the only player with agency here, and for all the excellence of Kelly Rowland's contribution all she's really asked to do is simper (and, famously, find innovative uses for Excel). But that's sort of the point – the song's called "Dilemma" but there's no real tension, never a sense that Nelly (or Kelly) has a choice to make. It's a loverman's fantasy, where everything flows his way – less a romantic duet, more the flip of "It Wasn't Me".
Selling fantasies like that has always been one of the things pop does well. For the likes of KRS-One, it's the only thing pop does. He's wrong, but what's changed is that for the first time rap is the most obvious and commercial vehicle to sell those fantasies, and stars like Nelly have stepped forward to do it.
(Popular is made possible by my Patreon supporters, who get access at different tiers to a range of early and extra content. Huge thanks to them.)
7
Comments
Add your comment
Top of page