25
Jun 19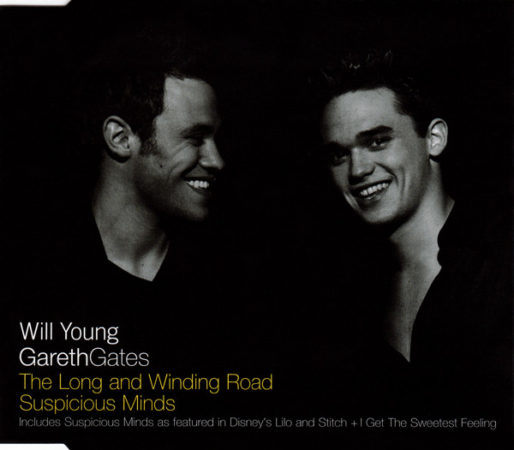 Let's imagine a world – apparently this is a good idea – where the Beatles never existed, and where "The Long And Winding Road" exists only in this form, as a slow ballad duet between the winner and runner-up of a singing competition. I think it would make very little sense – this is a song about the long game of romantic destiny, about the workings of fate leading you to the place where, you realise, exhausted, that you were always heading. It has no business being a duet, unless – a-ha! – the dyad in question isn't the singer and some welcoming other, but the two singers themselves. Maybe that's the point: the closure the song is offering is an end to the Pop Idol story, two rivals-turned-partners riding into the sunset.
Inconveniently, the Beatles do exist. "The Long And Winding Road" feels pregnant with endings because of its place in their story, as one of a chain of songs and suites Paul McCartney wrote during that phase where his band was ending and, it seems to me, he wanted or needed to make that ending something tidier or more suitable. On a roof, or with a drum solo and a snatch of comic song, or in an prayer of filial piety or as a rueful buddy song, he arranged ending after ending for The Beatles, hunting for something that might fit the magnitude of what was happening.
"The Long And Winding Road", weary and calm, was another one in the sequence – relief at finding a place of rest and a homely hearth after the mad years, reframed to be the point of them all along. The title reminds me of Tolkien's "The Road Goes Ever On"; and the song's sense of exhalation, of a long job done, reminds me of Sam Gamgee's "Well, I'm back", the final words of The Lord Of The Rings, as the door of an epic closes on a scene of domestic bliss.
Real life wasn't quite so forgiving. The song turned into yet another wedge – Phil Spector's mawkish arrangements for it were so bad the song was cited in court as a reason for the band's demise. Of course it's that version Gareth and Will's attempt draws on. It's treacly, crass and unnecessary, a cynical bit of deck-clearing before a new season begins. And there was always, as would become remorselessly clear, a new season beginning.
2
Comments
Add your comment
Top of page