2
Jun 15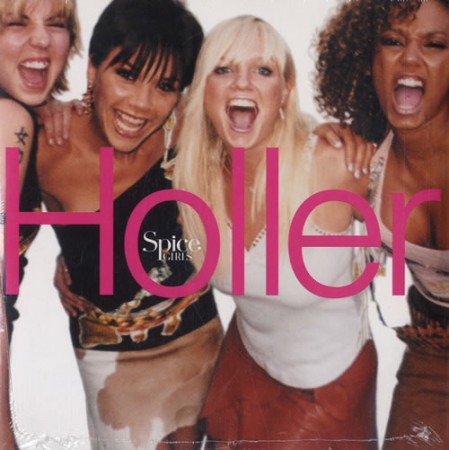 The original concept for the third Spice Girls album – according to Stannard and Rowe, the writers and producers the group jilted for Forever – was that it would concern the girls becoming women, the group maturing along with their audience. Even ignoring the fact that these "girls" were already the five most successful women in British music and sticking purely to the branding, It wasn't the most promising of ideas. Sure, a lot of the charm and quality of Spice was how unapologetic it was in drawing inspiration from teen magazine problem pages – balancing friends and boys; safe sex; being nice to your Mum. It might have aimed itself squarely at a particular market, but it didn't talk down to them – and in not doing so, it won a far huger audience. But Spiceworld had already moved away from that, and besides, there were plenty of grown-up alternatives out there. The Spice Girls never making anything like "Black Coffee" was no shame: forcing themselves to try might have been.
In the event, Geri went, and the sessions were scrapped – she was the group's most enthusiastic conceptualist anyway. The corny idea – and faint desperation – of the girls-become-women notion does underline, though, what a difficult position the rest of the group were in. They were still a success – their 1998 World Tour had been a sell-out – but the pop transformation they'd helped set in motion was moving with startling speed. When Spiceworld was released, the wave of Spice successors was only beginning to break: "Spice Up Your Life!" predated B*Witched, Billie, and All Saints' number ones. In the three year gap between it and "Holler", those bands had not only flourished, but largely vanished. British pop was a boys' game again, and in America, the girls were the solo ex-Disney stars, with their rather un-Spicely angst. Or they were R&B groups – more futuristic and more polished than the Spicers' brash cheek had ever allowed for. The Spice model of the group – a cartoon gang of pals, with one broad personality trait apiece – had been holed by Geri's departure: now it was sinking.
Ultimately, it would have taken an astonishing tactician and brilliant songs to have led the Spice Girls through the changed pop landscape and have them emerge anywhere near its top. The group had neither. They had four tired women whose minds were half on their solo careers, and they had Darkchild, aka Rodney Jerkins, aka the producer of "Say My Name", aka the first male vocalist on a Spice Girls track. Saying his name, as it happened, and the group's name, and the track's – and date-stamping it for good measure. Like "Holler" needed to sound any more 2000.
By now we knew a bit about the Girls' individual tastes and instincts. Emma and Victoria had made dance music – rather more startling than "Holler", in the latter case. Mel B had made plenty of R&B attempts. Mel C had at least dabbled in it, but she'd dabbled in everything, and her voice sounds most subdued and least at ease on this single. Still, a move into modernist R&B shouldn't have come as a shock, or felt like a disappointment. And Jerkins as a producer had more than enough pedigree for the job – as well as the swiss-watch engineering of "Say My Name", he'd helmed Brandy and Monica's delightfully dramatic "The Boy Is Mine" and Whitney Houston's icy comeback, "It's Not Right But It's OK". He had a flair for songs, and vocals, built around emotional pressure, and strong women holding up under it. There should have been room for a great collaboration.
But Jerkins is also an inconsistent producer – scan his list of hits and there's a fair bit of drizzle among the flashes of lighting. "Holler" shifts and shuffles in a competent, modish way but he's not trying to change any games. Nor, to be fair, are the singers. The first question for any Spice Girl co-writer or producer should be how you accomodate four (or five) very different voices, and give the sense that this is a group, not just women passing a mic around. The early singles managed it impeccably – even "Spice Up Your Life!" brazened it through. On, "Holler", a few background coos aside, there's none of that feeling. "Holler" is no disaster, it's just an okay R&B single with sub-par vocalists. The track bumps politely to its end: there's the feeling of a duty having been done, but no remaining chemistry or spark.
The audible "will this do?" of "Holler" at least gets the answer "yeah", which is more than I could say for "Let Love Lead The Way", the group's return to the soft psychological slowie mode of "Mama" or "Goodbye". It's feeble – there was a grain of the specific in "Viva Forever", "2 Become 1" or any of the earlier Spice ballads that gave the songs life. "Let Love" is pillowy and puffed-up, the group – their vocal weakness as obvious as it's ever been – dealing with big, airy questions in winsome fashion: "Why is there joy? Why is there pain? Why is there sunshine and the rain?". You can safely bet that whatever the answers to these profound questions, they won't be found on the forgotten half of a footnote hit by a knackered band that sounds like it can't even work out why it exists. The song offers its own, depressing response: "No matter what, we must go on." The Spice Girls made two fine number ones that could have ended their era. Here, finally, it's ended for them.
3
Comments
«
1
2
All
«
1
2
All
Add your comment
Top of page