28
May 15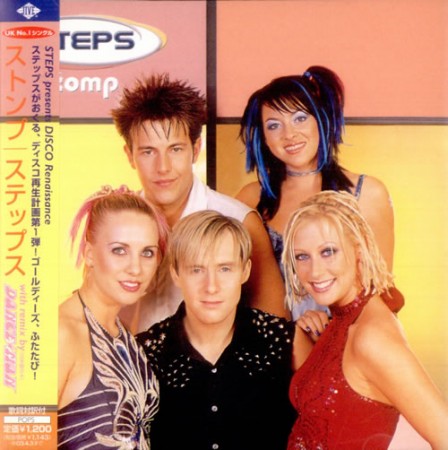 A visit to budget supermarket Aldi is a pop semiotician's delight. The shelves are lined with Aldi's own versions of name brands, all designed to trick – or reassure – the mind that what you're buying is almost the authentic one, or at least so close in look as to be close in quality. The game is always to create packs that feel as near to the model brand as possible without actually drawing down any lawyerly wrath.
At Asda, for instance – where name brands sit alongside the store ones – the own-label version of Coco Pops is called Choco Snaps and features a bemused bear, not a cheeky monkey, and a large black banner with the supermarket logo. Aldi has no such modesty: its Choco Rice comes in the bright yellow livery of Kelloggs' and has a monkey of its own. Working as Aldi's designers must be an entertaining job, with a measure of critical analysis required to negotiate the gap between the identifiable parts of a brand and the legally defensible ones.
And here we are at Steps' "Stomp", a song whose guts and foundation is Chic's "Everybody Dance", whose chorus is about everybody dancing, whose CD single – according to Discogs – carries the note "A Tribute To Nile Rodgers And Bernard Edwards"… and yet it isn't "Everybody Dance". And the "tribute" is of the kind that doesn't involve writing credits. "Stomp" is the Aldi Choco Rice of pop, a song that is trying as hard as possible to be another song while making certain it doesn't get there. "Would my honourable friend please acknowledge that clapping is a movement of the hands, whereas to stomp is a motion of the feet? The songs are clearly quite different."
If you sit down to a bowl of Choco Rice, you're still going to get a faceful of sugary cereal with doubtful nutritional value. And "Stomp", while it's playing, carries off its Chic impression with good-natured gusto. Steps were often cheap and often cheerful, and if those weren't their very best qualities it's fair enough that they landed the group at Number One twice. Even so "Stomp" is a strange record, very easy to ignore, its careful tinkering with a familiar classic somehow ending up as even more unnecessary than one of the era's rash of cover versions. Other hits of 2000 explored disco as a space for drama and possibility: "Stomp" is closer to the majority experience of disco as it likely was – colourful, happy, tacky and forgettable.
4
Comments
«
1
2
All
«
1
2
All
Add your comment
Top of page