3
May 15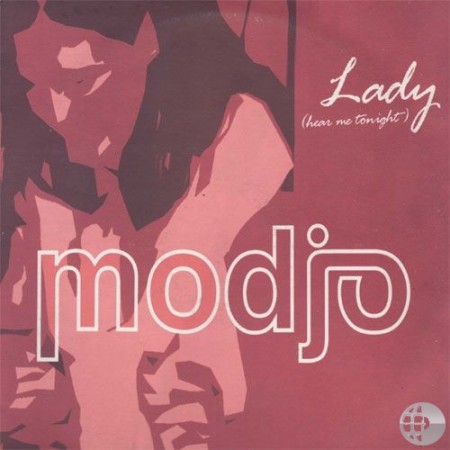 "Lady (Hear Me Tonight)" came hard on the heels of "Groovejet" as a revivalist disco hit. It also works as a despondent, pleading answer record: where Sophie Ellis-Bextor embraces the dancefloor as a flirtatious zone of mystery and ambiguity, "Lady" begs for resolution. Lyrically, musically, emotionally, it circles its sampled groove like water circling a drain. Where "Groovejet" is spry, happy to lose itself in the possibility of disco, "Lady" finds a rut and keeps scratching it deeper in its despairing neediness. The singles' proximity does "Lady" no favours – this suitor, and his simple plea, is run rings round.
What's interesting for me about the comparison is that "Lady" is outclassed even though it's classier. Where Spiller's production was a lucky dip of disco sonics, Modjo cut their cloth from the most impeccable of sources: Chic, specifically late-period soundtrack single "Soup For One". Soup For One – the film – sounds missable, a Woody Allen-esque rom-com about a single dude's struggles in 80s NYC. "Soup For One", the single, condenses anything you might need to know about the topic into five faintly paranoid minutes: it's worth the salvage. Modjo brighten Nile Rodgers' riff and refine it further, extracting a tincture of frustration. They pay the sample a sizeable compliment: hearing "Lady", you imagine it's from earlier in Chic's career than it is.
By 2000, that career was a dance music touchstone. In Disco's heyday, Chic's British chart presence was consistent, but there was no specific breakthrough. Each incarnation – the irresistibly lean party funk of "Le Freak", the barbed and brittle social observation of "Good Times", or the terrible frozen longing of their slow jams – bobbed around in the top ten. Part of the fabric, but not dominant. Instead, this is their moment – the pristine, precise Rodgers/Edwards sound, "glass mountains on fire" as Melody Maker's Paul Lester once called it, became a shorthand for disco itself. And their sense of economy – disco as a vehicle for intense emotion coolly expressed – was the backbone of the music's French and international revival.
Which is something Modjo get right. "Lady (Hear Me Tonight)" has few ideas, it's an emotional monochrome, and it comes off worse in an unfair comparison. But it lands a genuine feeling – the awkward anomie of the dancefloor – making it a track I won't play often but appreciate when I do. Yann Destal's vocal is an animal chewing its own tail, but there's some sense of relief in the track's secret weapon: its springy, Bernard Edwards-esque bassline, which drags "Lady" out of its own soup for one and at least offers the possibility of liberation.
7
Comments
«
1
2
All
«
1
2
All
Add your comment
Top of page