17
Apr 15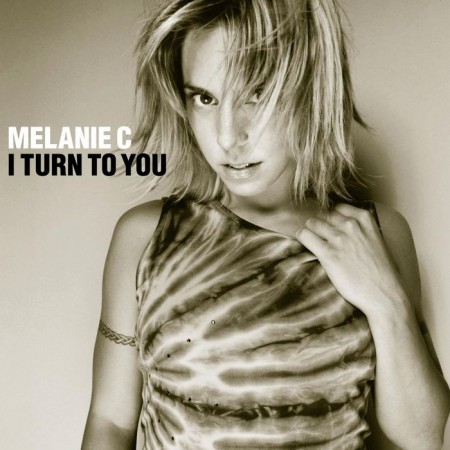 What does a Mel C record sound like? Not an easy question. Her solo singles ask more, in terms of brand loyalty, than any other Spice – she was respected for her voice, and the assumption is you'll want to follow it through flashy Britrock ("Goin' Down"), acoustic soft pop ("Northern Star"), twilit R&B ("Never Be The Same Again") and now muscular pop-trance. And that's without bringing Bryan Adams into it. There's something very appealing about this hopscotch approach, but almost none of the songs are strong enough to sell Melanie C as more than a dabbler.
"I Turn To You" comes close, though. At least it does in its original version, a much subtler, lusher thing, co-produced by hardcore dance legend Rob Playford, the producer who'd helped briefly make Goldie into a chart star. I hear something of the ache and restraint of "Inner City Life" in the original mix of "I Turn To You", and I notice how well Mel C is singing it, too. Lyrics that brushed past me on the single mix – just more trancey rent-a-metaphor – seem fresher and more plainly felt on the album.
For whatever reason – too many relatively slow singles? – that original wasn't the mix she went with. Wikipedia lists an ear-boggling twenty different remixes, edits, dubs and versions of "I Turn To You": they wanted this track to be a hit, and were aiming squarely for the clubs. Hex Hector does a job on that front – and picked up a Grammy for it – but it squashes and boxes the song into uncomfortably peppy shape. Mel C's best Spice contributions were backing vocal interventions that whipped up the energy of a song, but she's not a belter, and her performance here is about exploring feelings, not declaring them. The remix job hides that, and makes the song more anonymous. The reference point at the time – thanks partly to the video – was Madonna's "Ray Of Light", and that gale force chorus proclamation is probably what the remixed "I Turn To You" needs. But what it actually sounds like is a much more recent hit – Sonique's mellow, grown-up euphoria on "It Feels So Good". Echoing one of the year's top sellers is a sensible move, it confirms Melanie C's admirable range, but like her other records, it doesn't make a case for her as a star you might care about beyond the flush of post-Spice goodwill.
5
Comments
«
1
2
All
«
1
2
All
Add your comment
Top of page