23
Dec 14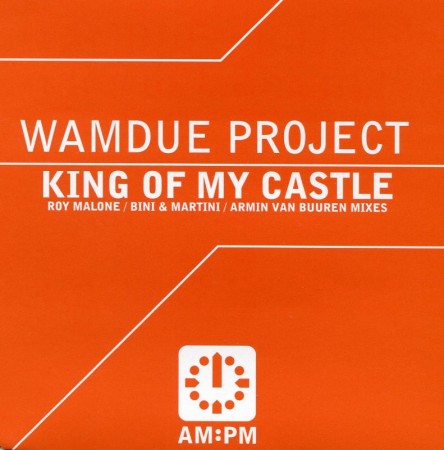 A question that haunts a project like Popular is how you review things that have a very specific context – no, more than a context, a specific use – when you have never put them to that use. We're now shifting out of the time when I was going, even occasionally, to clubs that played mainstream dance music, and a record like "King Of My Castle" is plainly built for those clubs. Not just in an "it's good to dance to" sense. While the Wamdue Project obviously bring a hook or two, this is still one of the track-iest of number ones, built from the crunchy house beat out.
In a club setting, you imagine, the spidery synth line and the haughty vocals would be the sauce for that beat – memory and sense triggers to enhance rhythm and motion. But listening at home, the voice and melody jump to the foreground, taking on a weight of attention they can't really bear. The result, in the unsympathetic circumstance of kitchen or desk, feels something like Eiffel 65 for grown-ups – remorselessly repetitive nonsense. Except "King Of My Castle" isn't even designed to work as a song, and isn't using annoyance as a deliberate aesthetic effect. It's annoying because listening to it as a standalone single breaks the use of it.
That said, this track sold so excessively compared to the usual American house imports – it moved a few million across Europe – that it must have had some crossover appeal. Even if it doesn't progress much in its single edit, "King Of My Castle" has a memorably cryptic hook – free in my what? – and enough sass in its stomp to pass muster as this year's equivalent of The Tamperer: something you could strut to in party season. Still, it's hard not to feel this is a neutered record, stranded outside a DJ set.
4
Comments
«
1
2
All
«
1
2
All
Add your comment
Top of page