29
May 14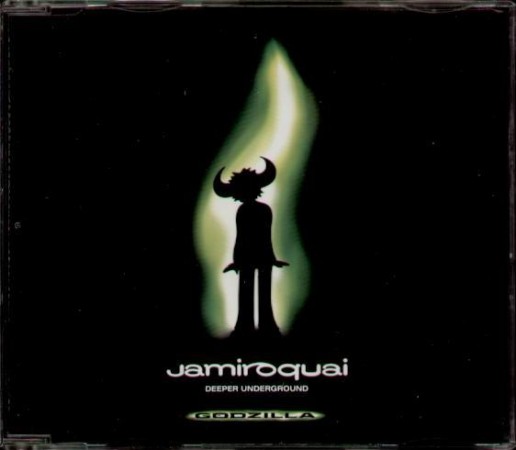 Another early 90s press darling scores another late 90s number one – except the reaction isn't "Wow" this time but "what kept you?". Within a year or two of turning up, Jamiroquai had moved from The Face's anointed to a bona fide UK best-seller. By 1996, they'd built a solid global audience and were briefly the toast of MTV for "Virtual Insanity". They were big. But – plenty of airplay notwithstanding – their singles belied their size. That one tremendous video aside, Jamiroquai were a steady presence in pop, never a dominating one.
Or maybe that was just my myopia. They were more fashionable than Simply Red ever were, but they seemed to tick some very similar boxes: decent voice, commendable influences, social concerns, and singers with a tabloid-friendly lifestyle. Something else in common, too: I didn't like them much. Was it the stylistic lifts – that studied replication of Stevie Wonder in full finger-clicking ecstasy? Not really – except that it forced me to admit I didn't enjoy that stuff much either. But maybe the choice of that as an inspiration got closer to what bugged me – Jamiroquai's songs seemed indulgent and baggy, like they'd taken liberated looseness as a bedrock for structure, not as a break out of it.
But here Jay Kay is, finally riding to the top on the back of a giant lizard, and it suits him. "Deeper Underground" takes his band's characteristic slackness and applies it to paranoia, coming up with an enjoyably un-specific and timely bit of millenarian pop. "I'm going deeper underground, from all the panic that I found" – a nervy, breath-starved guitar line backs Jay Kay up on his decision. The streets aren't safe, society's breaking, the breadheads are in charge – it's the same themes, half a world and two decades away, that animated Kay's influences. For the 70s soul men he loved, those social problems were the harshest of worldly issues – you wrestled with them every day with no great hope of resolution in this generation, but no opt-out either.
Here they're the backdrop to a monster movie, and this is the jauntiest of crises. Just as most romcom themes – "Love Is All Around", say – would suit almost any romcom, "Deeper Underground" does Godzilla proud but could also fit a lot of Hollywood's late-90s output. Of course it's the "New York city streets" under threat – where else could it be? It was a happy moment when devastated cities – and the promise of more – were titillation, a flirtation in the direction of some greater fantasised then averted collapse.
And on the popcorn level, "Deeper Underground" delivers the fun, the thrills, the special effects. There's a ton to enjoy in the music here – the ridiculous loom of the intro, the gorgeous fuzzy texture of the keyboard lines, the heartbeat bass on the middle eight – and Jay Kay is itchy with energy, lunging at the start of every verse. I always felt Jamiroquai fancied themselves as a band with something to say, but here their social conscience is just another bit of widescreen texture, and frankly it works better.
7
Comments
«
1
2
3
All
«
1
2
3
All
Add your comment
Top of page