25
Nov 11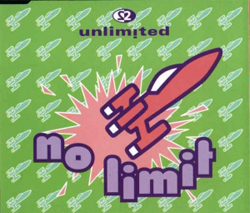 Delicious pop memory: Tony Parsons casting this song as an outrider of apocalypse on some late night culture or news show. He read out the lyrics slowly, in a tone of profound regret – how far had we fallen when this.. this thing could stand in for pop?
At University by now, I was watching with friends, sprawled in chairs round a communal TV. Whatever our opinion of the song, there was a general feeling that Parsons was being a chump: if you draw a line between then and now, you'd better be pretty sure you really know what the "now" side means. And he didn't. Yes, as Spitting Image said, "There's no lyrics!" – clever wording there, good one, but who exactly was coming to this looking for those?
Of course it wasn't just the newly-old who detested this. Ray Slijngaard's "techno techno techno techno" – cut and looped from a longer rap – set him up as the chart's most effective troll, infuriating a lot of people who'd set value on their ability to parse dance music's genrescape. Anything "No Limit" did or didn't owe to techno had been pounded into irrelevance by the time it reached the public. What's left – and this is what Parsons should have spotted more easily – is riff-driven, lizard-brain jump-around pop, closer in goonish spirit to "Sugar Sugar" or "Rock'n'Roll Part 2" or "My Sharona" than anything Derrick May ever touched.
Though like the best trolls, Ray's got enough material here to argue the point with: those echoey hi-hat hits and the union of steam-hammer bass and rubber-ball synths carry the industrial, piston-powered aggression of Belgian rave. There's even a cowbell somewhere at the back. But it's the aggression of Gladiators on Saturday Night TV, of piledriver jumps off bouncy castle walls – a thin cover for boundless, romping joy.
7
Comments
«
1
2
3
4
All
«
1
2
3
4
All
Add your comment
Top of page