16
Mar 11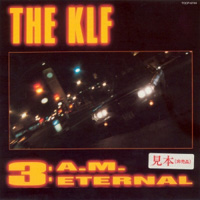 "Faceless". I don't know who first used this particular epithet against dance music's pop takeover, but the concept stuck. Facelessness became a stick used to beat the new music with – by suddenly-old DJs, faux-concerned critics, frustrated executives and not a few confused former pop fans. The idea was that club music didn't create stars, marketable individuals, long-term careers and audience focus points – in the longer term these claims were proved wrong but in the wide-eyed, loose-limbed climate of the early 90s they seemed credible. In fact they didn't go far enough – what the dance singles filling the charts were doing was turning the existing purpose of a 'single' on its head. Singles had long been a promotional medium – an advert for something, be it an album, a tour, a film or TV show, a comedian's career. Dance tracks, though, weren't announcing anything – they were instead the echoes of events which had already happened. A rave record's moment of currency was when it spread through DJ sets, not when it entered the charts. This had been, for a long time, the logic of the holiday hit, "Y Viva Espana" et al – but now extended to encompass an entire subculture. No wonder the old guard were horrified.
This meant that the public face of rave music – on TV music shows, for instance – was enormously variable. Sometimes the acts genuinely didn't seem bothered, sometimes they were woefully amateurish… and sometimes they seized the opportunity, redefined "facelessness" as a blank pop canvas and worked to bring a bit of spectacle into the charts. Altern 8, with their boiler suits and face masks; The Orb, playing cosmic chess on Top Of The Pops. And before them, the KLF.
Bill Drummond had been creating pop events for more than a decade – it was his signature tactic as a manager, it had carried successfully over into the early, sample-driven KLF days and it had taken him to the top of the charts already. He'd been a student during glam rock, managed at the start of the video era – he knew how important concept and imagery were to pop. And I think his insight with the KLF at their (and his) mainstream zenith was something like this: if rave music is always the aftermath of a party that's already happened, the ideal pop incarnation of rave music needs to be the aftermath of an entirely imaginary party, the greatest party that ever could happen.
So the Stadium House trilogy – the trio of hits which includes "3AM Eternal" – is all billed as "live" from some imaginary geographies (Trancentral, the Lost Continent… though "SSL", the cryptic location of "3AM", is rather prosaically a mixing desk). The group's work is full of jumbled references to their own private mythology, which almost certainly was never even as barely coherent as the songs made out. But the robes and horns and cars looked great, the "ancients of Mu Mu" chants sounded great – the group dressed and acted like nobody else around. In a way it was pure gimmick, just the Timelords again on an even bigger scale: but they gave the impression of enough going on in the background for deep cult appeal, and there was enough happening in the hits to cross over completely. Because, after all, none of it would have worked if the Stadium House material wasn't instant pop, thrilling and energising even if you never paid attention to anything else the KLF did.
"3AM Eternal" is the rushiest, most exciting, most modern-sounding Number One since Adamski – but it's also the weakest of the Stadium House hits for me. "What Time Is Love?" has even bigger hooks; "Last Train To Trancentral" is even more euphoric. What "3AM" does have is the amazing, machine-gun fire intro, and Wanda Dee floating pure and serene over the crowd noises and crunching breakbeats, and an oddly wistful, high synth line picking its way through the bombast and into your brain. And it has Ricardo Da Force, not the first or last dodgy rapper we'll encounter in the early 90s, spouting amiable nonsense on roughly a Turbo B level. The whole thing is similar to "The Power", in fact, but everything seems faster, more flamboyant, more baffling and more of an event. It's a shot of abstracted pop thrill-power and still an enormously welcome one.
8
Comments
«
1
2
3
4
All
«
1
2
3
4
All
Add your comment
Top of page