29
Mar 11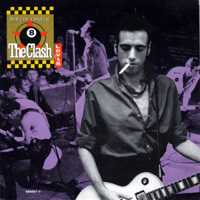 March 1991. I'm coming to the end of five years as a scholarship boy at a top boarding school. It's been – oh yes – an education. I've bullied, I've been bullied, I've hidden myself away, I've learned a lot about institutions and very little about the bits of real life that happen in between them. I've fallen for music. I've discovered – though I've no idea yet how important this will be – that I'm much more comfortable putting words into the world than I am a physical presence. And as such I've stumbled into being the nominal editor of the cosy, unrespected, unread school magazine.
What's in this journal? It has endless reports of a sport only a few thousand people have ever played. It has indifferent landscape photography. It has an anonymous gossip column (which I write) mostly about the editors of its inky, photocopied school rival. Which also has an anonymous gossip column. Which I also write. It has creative writing – oh god, the creative writing. In my first week I'm sent a long poem in iambic tetrameter about the poet's copping off with an unfortunate girl at a school disco. "She kissed me like a hoover would / A lot of suction. It felt good." Reader, I published him. And faked a letter of complaint in the next issue.
What has this to do with that band of my fellow poshos, The Clash? Well, the magazine also publishes music reviews, of schoolboy bands. The bands are always awful, the reviews are by convention always encouraging. Except as a music lover I decide it is time to Take A Stand, and so I commission a scathing review of a particularly braying group whose repertoire is mostly punk rock cover versions. "Should I Stay Or Should I Go" among them.
I got the writer to take an obvious line – how nauseating to see the anthems of punk sung by the scions of the ruling class, blah blah. Good rabble-rousing stuff, utterly hypocritical of course. It was a fairly gross spectacle to be sure but there was a lot of emotion I wasn't ready to examine lurking behind my reflexive hate. What I was really expressing wasn't an incipient preciousness about punk authenticity but a more deep-felt unease and resentment about rock and the uncomplicated, well-worn hedonism it had come to represent. The boys getting up on stage and playing punk rock weren't rebelling against anything much but they were doing more than I was, with my knotted, paralysed suspicion of everything. But if breaking out of that suspicion meant sinking into the cosiness of rock, was it really worth it?
And then suddenly "Should I Stay Or Should I Go" was at number one, and my personal identity crises were being played out across pop. It's The Clash at Number One! But from a jeans ad! But still, The Clash! But so what? Half the NME got excited, half cued up the "He who fucks nuns…." quotes. As for me? I hated the song, and the band, even more.
But why? OK, the anti-Clash argument in a nutshell: they were – by this point, for sure – a big sloppy rock'n'roll hug, a four-headed walking reassurance that nothing had really changed in the 70s, that rock could still be about – could again be about – riffs and leathers and blokey mob-handedness. But more abstracted – they didn't seem to be in it for sex or money or even religion, politics perhaps but also just a sense that rock was in itself still a good idea. The Clash Are The Rock'n'Roll Preservation Society: that was how their fandom came over by 1991. And maybe that wasn't their fault, but all their branding – that "Last Gang In Town" stuff – seemed to point to it. It repulsed me. I didn't want to join any gang that would have me as a member. How fortunate that no gangs were asking!
More than Queen, more than Maiden, more than B**** A**** even, this hit stank of the past, all the more strongly because so many people around me seemed to think it wasn't the past. And so I find it very hard to listen to now – my dislike of it is still located in the vicious roil of being 17, semi-detached from the repetitive ramalama knock-off I hear when I put it on. I even like some Clash songs now, but not this. In the pub I suggested maybe it was their "Rainy Day Women" – an irritating crossover hit – but that's not quite right.
So let's strain for objectivity. Good chugalug riff. Vocals a bit clearer than usual – I like Mick Jones more than Strummer as a singer. The mood? I guess I quite like how the goof-off Spanish backing vox undercut the apparent tension in the thing, provide an illustration of the matey delights awaiting the boy if he goes, but the sullen, finger-jabbing attack of it reminds me too much of The Stranglers (and who would want this moaner to stay, anyhow?). And then the double-time bit starts and I just can't keep up the pretence – I'm 17 again, and I still just hear this as rock music, and rock music as an institution, a school I can't wait to leave.
3
Comments
«
1
…
3
4
5
All
«
1
…
3
4
5
All
Add your comment
Top of page