3
Apr 14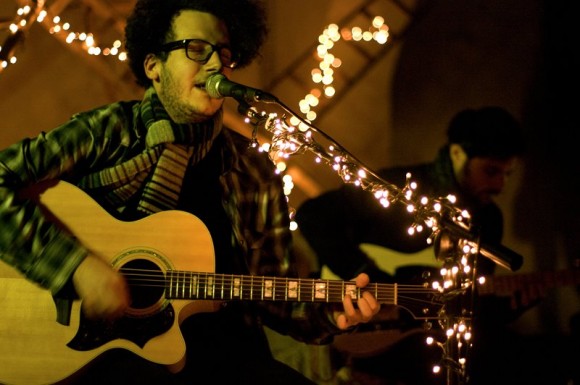 Welcome to the Group D finale! Here's how things stand.
Uruguay (managed by Matthew) have 5 points. A win or second place will certainly see them through – even with other results qualification is still possible.
England (managed by Ronald) have 4 points. Basically, any result in which they place higher than Costa Rica will see them through, and some others too.
Costa Rica (managed by Pete) have 3 points. They have no certain route to qualification but a win should do it.
Italy (managed by Andrew Hickey) have 0 points and cannot qualify. But they can still have an effect on the destiny of the group….
URUGUAY: Campo – "Cumbio"
"With a slight edge over its competititors, Uruguay try to best England and Costa Rica on their own turf: a catchy electro number sung in English but named after a genre popular across Latin America. Campo are the reigning stars of Uruguayan pop."
ENGLAND: Mutya Keisha Siobhan – "Flatline"
"After barely being beat for 2nd place last match, England is regrouping. Which leads us to this match's song: a regrouping of the original version of the Sugababes. After various lineup changes which in the end left the group with no original members, the original members decided to give it a shot again after 12 years apart. With an assist in the writing and production department by fellow England player Dev Hynes, hopefully the lush production and vocal harmonies of Flatline don't spell the end of England's chances in this tournament."
COSTA RICA: Debi Nova – "Drummer Boy"
"The Costa Rica team have looked at the two points they grasped in the last game and have decided it is time to put their star player on the pitch as a last ditch effort for qualification. And so with the not at all Christmassy Drummer Boy, we bring on the Costa Rican darling Debi Nova. Ok she might play regularly in the US Major Leagues now, but she is a proud Costa Rican (as evidenced by her membership of the LR1 supergroup) and her upcoming Spanish language only alubm Soy. Sadly Soy has not been released yet so I have had to go back to 2010 for this terrific track. Just don't say the S word."
ITALY: Nicolo Carnesi – "Il Colpo"
"Since we wuz robbed last time, I'm going with something more trad and sunshine pop, as recommended by PWC spectator Esteban. We may not have got through the group rounds, but we're going out singing, with our heads held high…"
THE POLL:
D3: Which TWO Tracks Do You Pick?
ENGLAND: Mutya Keisha Siobhan 72%

ITALY: Nicolo Carnesi 43%

COSTA RICA: Debi Nova 33%

URUGUAY: Campo 28%

Total Voters: 90

Poll closes: 10 Apr 2014 @ 13:00

Loading ...

RESULTS: After the patient tactics of their first two games left fans frustrated and their campaign in danger, Chile bounced back and got a big 3 points here, soundly beating the Netherlands into second place in the final Group B game. Australia, meanwhile, edged ahead of Spain to get a single point. But would it be enough? No – heartbreak for the Rockeroos as in a 3-way tie at the top of the group means they are squeezed out of qualification on percentage difference and get eliminated alongside Spain. Holland top the group and will play Croatia in the Round of 16, while Chile's reward for their third-game heroics is a meeting with Cameroon. Thanks to all managers – congratulations to Job and lartsaegis, commiserations to Carsmile Steve and Matt.

Final Standings: 1. Netherlands – 5 points (avg 53%) 2. Chile – 5 points (avg 43%) 3.Australia – 5 points (avg 38%) 4. Spain – 3 points.

Comments

Add your comment

Top of page

Related Posts

About the Author

Tom invented Freaky Trigger on a bus journey in the mid-90s. A page about what he's up to can be found

here

Featured Posts