24
Mar 14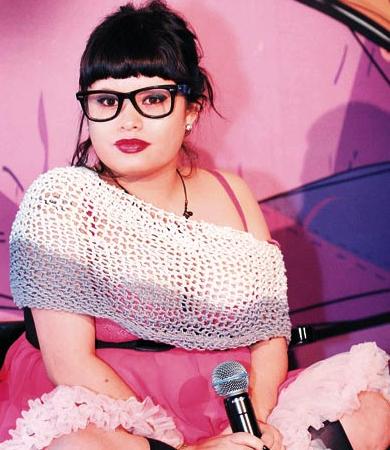 Welcome to our last Group A game. Let's see how things stand.
Cameroon (managed by Chris) have QUALIFIED from the group with 5.5 points. Either they or Brazil will now top the group.
Brazil (managed by Matt DC) have 4.5 points. Anything other than last place in this game will mean they qualify no matter what other teams do.
Croatia (managed by intothefireuk) have 2 points. If they come first in this game and Brazil come last, they will qualify.
Mexico (managed by Steve M) have been ELIMINATED with 0 points.
Thanks to all the managers for some great tracks. As usual, poll below the cut, along with the nail-biting results from Group G.
CAMEROON: Reniss – "C'Est La Vie"
"Mighty/plucky Cameroon may have qualified for the knockout stages already, but we're still playing for that top seed. I really like the dancing in this video (there is also a classic dudes-lowering-their-shades-at-the-singer moment)."
BRAZIL: Lei Di Dai – "Smoking Sensi"
"We may only need a point to qualify, but there are no easy games in this group and we can't afford to be complacent. I've informed the players that anyone caught slacking off or giving less than 110% in this final game will be on the first plane home. One or two of them may have been on performance enhancing drugs, but since when was that illegal in pop football? We're going all out to win it, with a formation that unashamedly copies Jamaican tactics and makes them our own. ATTACK ATTACK ATTACK!"
CROATIA: Pavel – "Cuvaj Me"
"Croatia are just hanging on by a thread in the group and with that in mind the team is in slightly sombre mood going into this last match. Still there is all to play for and as you know in football, anything is possible. If, however, the worst should happen this would act as a suitable soundtrack as the boys trudge off the pitch. Either way it's been an absolute blast – may the best team win and thanks to Tom for making it all possible."
MEXICO: Amandititita – "La Criada"
Sources close to the team have said the manager was 'too upset' to attend the pre-match press conference.
THE POLL:
A3: Which TWO Tracks Do You Pick?
CROATIA: Pavel 63%

CAMEROON: Reniss 62%

MEXICO: Amandititita 42%

BRAZIL: Lei Di Dai 29%

Total Voters: 52

Poll closes: 31 Mar 2014 @ 12:00

Loading ...

RESULTS: It's squeaky bum time in Group G as Portugal's decision to call in big names Buraka Som Sistema pays off – they take the 3 points, with USA getting 2 and Ghana 1. Which means that all three teams have 4 points and it's a straight winner-takes all fight now. The only team not involved is poor Germany, whose second zero-point score leaves them with only honour to play for in the final game.

Comments

Add your comment

Top of page

Related Posts

About the Author

Tom invented Freaky Trigger on a bus journey in the mid-90s. A page about what he's up to can be found

here

Featured Posts