19
Mar 19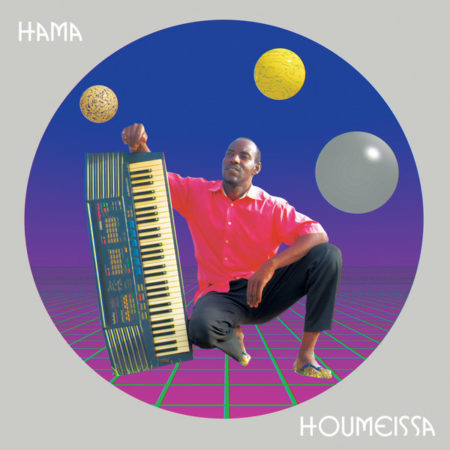 This is a document of my album-a-day listening project. Each entry originally comes out as a tinyletter and subscribers to that get framing content and non-music miscellanea as well as the LP reviews. When a new letter goes out, the previous letter goes up here.
This instalment's LPs:
#42 Ruusut – Ruusut (2018)
#43 Bbymutha – The Bastard Tape, Vol 1 (2018)
#44 Hama – Houmeissa (2019)
#45 Hauschka – A Different Forest (2019)
#46 Onyx Collective – Lower East Suite Parts 1-3 (2017-8)
#47 Silk Road Assassins – State Of Ruin (2019)
#48 Queen Latifah – All Hail The Queen (1989)
I listen to quite a lot of Finnish music. Why did I start doing this? I couldn't tell you. I like Finland, certainly, its temperature, its mordancy, its taciturn people, neither overly friendly nor hostile. Perhaps it's just a Moomin thing. I have come to very much enjoy how the Finnish language – famously knotty to learn – sounds, with all its soft vowels and sibilants. But since I don't understand any, that might just be habit.
The Finnish music scene is not very distinct from any other European country where language means most acts have little hope of travelling. There are Finnophone versions of every style – perhaps a little more metal and folk and punk, a little less pop and hip-hop, than in other Scandinavian countries. Ruusut is a supergroup, made up of members of Finnish acts I've never heard and with a stated aim to give Finland "music it has never heard before".
To my surprise and delight, this turns out to be sprightly, melancholy, imaginative dance-pop. What's apparently exotic in Helskini would fit right in in Stockholm or Copenhagen, so perhaps Finland is more unusual than I thought. Single "Glitchit" is an excellent sampling of Russut's charms – feathery vocals, percussive rushes, thonking electro-pop beats. Fans of the Robyn or Annie school of smart Scando pop are strongly encouraged to duck under the language barrier.
Tacking south to Germany, home of prolific piano composer Hauschka. He made his name with work for prepared piano, and while he's mainly occupied himself with film soundtracks lately, it's that more experimental stuff that interests me more. 2017's What If?, in particular, was an underdiscussed gem, a project which pushed the speed of his piano-playing devices until they made music for future robot salons, courtly mechanised chatter which (via its titles) conjured a future in which man and machine somehow come through the climate crisis and out the other side, damaged but alive. It's the LP equivalent of Olaf Stapledon's First And Last Men.
A Different Forest has no such visionary content. It finds Hauschka on a very respectable classical label, and on his best behaviour, crafting pieces about hiking which are pretty but never startling or even very evocative. A shame.
There's no sonic similarity, but the new album by instrumental hip-hop group Silk Road Assassins also feels like it's drawing its claws in, content to mark and pace a territory which quickly becomes familiar. Intricately constructed vignettes of a bassy dystopia, whose trap snares and windchimes never feel uneasy enough to be more than set dressing.
For instrumental work with pungent atmosphere to spare, try shifting jazz ensemble Onyx Collective, whose Lower East Suite trilogy of EPs works as individual episodes or as a full, immersive roam through a Manhattan made fantastic and exotic. Each EP is broken into short tracks – some distinguished by cut up voices, street babble, others marked by location names or events – "Steam Rooms", "Market St", "Eviction Notice". Single "Snake Charmer", from Part Two, is a good place to start – a languid moan of a saxophone lead offset by creaking, tapping percussion and transit-rattle drums, which fades into the busier, more rhythmically aggressive work on the rest of the EP. It takes a lot to remystify one of the most attended-to cities in the world, but Lower East Suite manages it.
In the parade of 30th anniversary features, I hope someone finds room for Queen Latifah's All Hail The Queen, which was a joy. The tracks I knew from it are the hip-house joints, "Come Into My House" and the De La Soul collaboration "Mama Gave Birth To The Soul Children". Those are still great, but it's the clean, muscular production by DJ Mark The 45 King on a lot of the other tracks which was a bigger revelation. ("Latifah's Law", for instance). The polytalented Latifah herself is a generous compere as well as a star, happy to step away from the beats, let guests take the spotlight, and flex between rapping and singing long before that was the norm.
Where Latifah broke ground, many followed. Below the crust of face-tattooed soundcloud boiz, there's a regiment of hip-hop women putting out EPs, sharing credits, hustling for attention in a sexist business which historically has liked its female MCs to step forward one-at-a-time. Tennessee's Bbymutha released her The Bastard Tape, Part 1 EP on Christmas Day (there's a spray of bells at the start as a lone concession to the season) and her wheezy, raucous Southern flow works well with the production – laid back trap beats and a soup of boiled-down piano and synth tones. I liked it all, but the best track is the crispest – "Sleeping With The Enemy", a nervy pop collaboration with newcomer Kintora.
Finally, the week's standout – thanks to Keith Harris, whose music section at Minneapolis' City Pages is a holdout for eclectic listening and good humour in the toxifying ocean of online pop coverage. Keith named Niger synth musician Hama's extraordinary Houmeissa as his album of the year so far. (What?? It's been two whole months!).
Houmeissa, out on Sahel Sounds, is an entry in that mildly disreputable but fascinating genre, music that's been transposed to synth, a la Isei Tomita or Wendy Carlos. The choice of instrument brings out the music's melodies with minimum subtlety and maximum impact: everything sounds corny on an old synth, which is part of the great pleasure of them. But what's unusual here is Hama's choice of music – North African songs, whose rolling, liquid melodies you'd more often associate with the 'desert blues' played by bands like Tinariwen. The shift into these fat, synthesised tones is a revelation, reintroducing you to the bubbling joy in the music without losing its distinctive, cantering rhythms. I'm groping for words to describe how enjoyable this record is, which seems a good place to finish this letter.
Comments
Add your comment
Top of page