3
Jan 19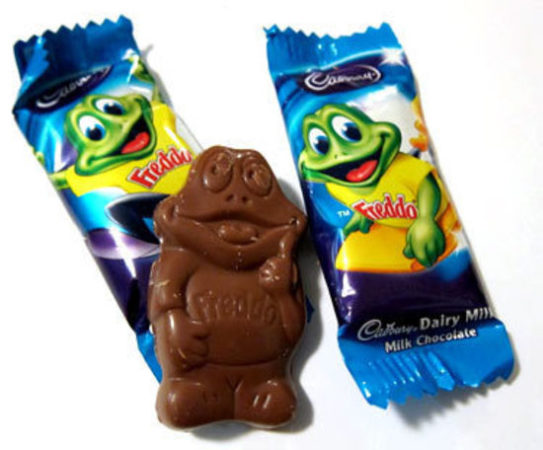 By annual tradition, my rankings – best to worst – of the year's UK number one hits, with initial thoughts – very initial, I'd heard only one of these before last week and it wasn't Ariana. Again, I didn't adore any of these tracks, and perhaps quite liking is the best I can hope for. Pop has been good to me, after all,
I feel like this year acts have learned the ins and outs of the streaming game – none more than Drake – and turnover has settled down. The dominance of Spotify – and its editorial clout – still seems like a problem, and more fundamentally there's no sense that the charts have any kind of niche in cultural life any more. But in terms of accurately reflecting what a lot of people are listening to… yes, here they are.
DAVE ft FREDO – "Funky Friday": "I'm still shopping in HMV for all my n___s in HMP", alas no more. Why this particular bit of surly London attitude got to number one ahead of all the other grime names is a mystery I'm not qualified to parse, though I'm happy it did. Spartan and grouchy, but this is just a style of music I really enjoy hearing even in fairly standardised form.
CALVIN HARRIS ft SAM SMITH – "Promises": People sometimes look back on a golden age when record labels let talent develop at its own pace and kept the faith. Those times are gone, but we have all collectively spent a decade watching Calvin Harris gradually evolve from a massive irritant to a reliable delivery mechanism for pleasant pop-garage.
ARIANA GRANDE – "thank u, next": I don't know if this improves if/when you know who the exes are; it's fine anyway, it does something a little different but emotionally apt with the offhand, undemonstrative sound of the moment.
LADY GAGA and BRADLEY COOPER – "Shallow": Gaga turns out to be a terrific power balladeer, which makes it more frustrating that this wastes time on her growly co-lead and cuts off before it can really melt down.
DRAKE – "Nice For What": Drake's best hit this year, entirely because the backing gives his one-note performance the illusion of depth.
CALVIN HARRIS ft DUA LIPA – "One Kiss": Disappointingly anonymous stuff from Dua Lipa, but it's anonymity the newly efficient Mr Harris can work with for this box-ticking house workout.
AVA MAX – "Sweet But Psycho": Like most big hits now, this is entirely front-loaded – a song that's its own extended remix, with everything after the first 30 seconds mere elaboration. That elaboration has its pleasures, though, and you just have to tolerate the sledgehammer chorus to reach it.
CLEAN BANDIT ft DEMI LOVATO – "Solo": More fussy jollity from ver Bandit, elevated a bit by Lovato.
BADDIEL, SKINNER AND THE LIGHTNING SEEDS – "Three Lions": Thirty years of hurt never stopped me streaming.
JESS GLYNNE – "I'll Be There": Muscular lean=on-me stomper which never quite does enough to convince me of its feelings or claims.
BENNY BLANCO ft HALSEY AND KHALID – "Eastside": There's a really enjoyable rhythm under this melancholy, wanly performed story of something-or-other.
DRAKE – "In My Feelings": It's hard to know what to say about this guy – his flow is so monotonous and tiresome; the productions he gets often sound great; people stream him even when they don't sound much of anything, as here.
LADBABY – "We Built This City": Like a dog saying 'sausages', the wonder of a novelty hit getting to Number 1 these days is its own reward. Or so I'm told. Typically for a YouTuber, the guy has mediocre comic timing and a bit where he explains one of its own jokes just after making it. Otherwise endurable.
EMINEM ft ED SHEERAN – "River": Latter-day Eminem (by which I mean everything after 2004, pretty much) always sounds stiff and phlegmy to me despite the impressive technique. This is one of his serious tracks, to telegraph which he's roped in Sheero. It works, in that I want to switch off and do something fun instead.
RUDIMENTAL ft JESS GLYNNE and MACKLEMORE – "These Days": Not the trajectory I'd hoped for for these fellas – hanging around with Macklemore and making exhausting fun. soundalikes. Keeps teasing the possibility of turning into an old Rudimental track, which only makes things worse.
GEORGE EZRA – "Shotgun": British pop has always been full of posh lads but in general they try to hide it. Not so our George, who has a voice exactly like all the wannabe singers at my old school, and has written a song about summer travel which sounds, like all his songs, exactly like it was first written on a borrowed acoustic in a rented villa on the Adriatic. You play the role of a fellow guest trying to sleep.
DRAKE – "God's Plan": And when Drake has a tedious backing track he really does sound like the most boring rapper there's ever been. You could spend years – collectively, the world did – looking for a hook in this.
CHRIS BROWN AND LIL DICKY – "Freaky Friday": Maintaining a kneejerk dislike of Chris Brown has been pretty easy given that he hardly ever puts his name on good records. This is more of a test – it's a genuinely goofy, entertaining premise with a few solid jokes (if also a lot of lazy, or worse, ones), so there's at least the potential for some guilty enjoyment. But no, my first reaction to "waking up in Chris Browns body" is hoping Dicky takes one for the team and dips his balls in hot fat.
Comments
Add your comment
Top of page